What is Your Journey Together?
Your Journey Together (YJT) is a strength-based curriculum designed to promote the social and emotional well-being and resilience of vulnerable children and their families. The YJT curriculum focuses on empowering parents to promote safe, trusting and healing environments—all key elements of a trauma-sensitive program. While YJT is designed for families with young children including infants, toddlers and preschoolers, many of the concepts apply to families with children of all ages.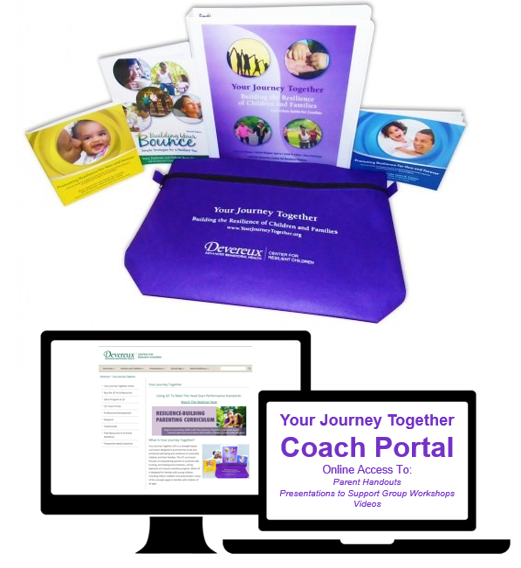 The goal of YJT is to provide parents and guardians with the knowledge and skills that promote resilience, and help family members better cope with life's challenges and reach their full potential. Your Journey Together shows parents how to use ordinary, everyday routines, activities and interactions as resilience-building opportunities.
Use Your Journey Together to meet the most recent Head Start Performance Standards:
And did you hear the great news? Your Journey Together (YJT) is now listed as a parenting curricula option on the Head Start Parenting Curricula Review Databases! Check it out: PCRD
Learn More About YJT & Promoting Resilience
Highlights
Get News And Updates
Use the link provided to sign up to stay updated on Your Journey Together and other Devereux Center for Resilient Children Resources: