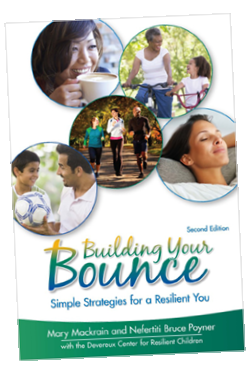 Building Your Bounce:
Simple Strategies for a Resilient You
currently unavailable
Research confirms the critical connection between the health and well-being of children and the adults caring for them. Because of this important link, it is essential that adults take care of themselves so that they are able to provide high-quality care to the children in their lives. This journal is designed to meet adults where they are and take them to a place of greater strength and determination. Through reflective readings, activities, journaling and written responses, this book will uncover strategies for strengthening four areas related to resilience, including:
Relationships: The mutual, long-lasting, back-and-forth bond we have with another person in our lives.
Internal Beliefs: The feelings and thoughts we have about ourselves and our lives, and how effective we think we are at taking action in life.
Initiative: The ability to make positive choices and decisions and act upon them.
Self-Control: The ability to experience a range of feelings, and express them using the words and actions that society considers appropriate.
The strategies suggested in Building Your Bounce: Simple Strategies for a Resilient You correspond to the reflective statements that comprise the Devereux Adult Resilience Survey (DARS), a 23-item reflective checklist that provides valuable information about a person's strengths. This resource can be used by educators, teachers, parents and any adult looking to support their own resilience.
Best booklet on adult resilience that I have seen. The resources is well-organized and offers a good reading level for clients and caregivers.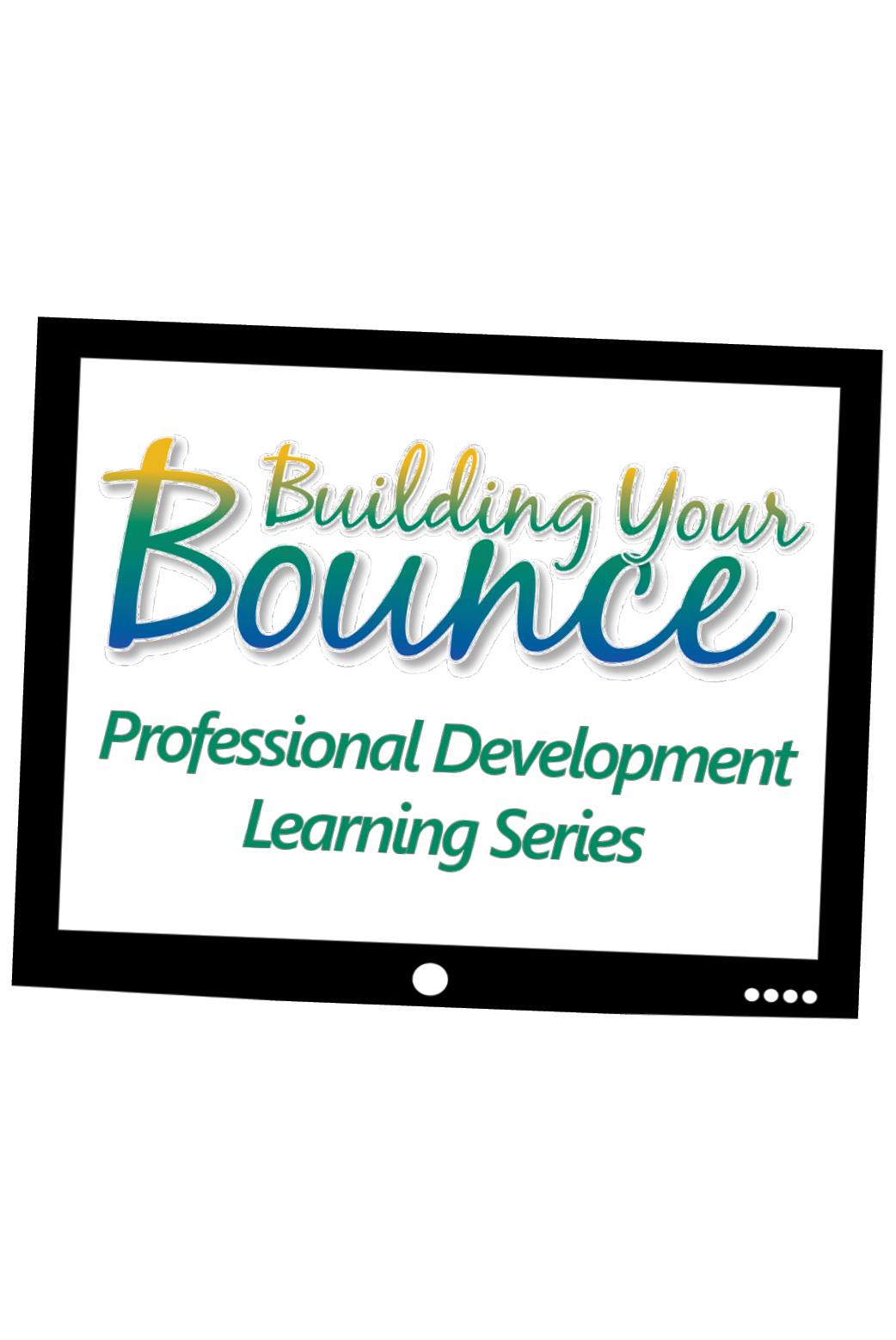 Building Your Bounce
Professional Development Learning Series
Job stress among teachers continues to be a concern at the national level. When teachers are not able to cope with constant changes and increased demands, they may not be able to provide the quality teaching and learning experiences expected of them. The same can be said for parents, administrators and other individuals who care for and educate children. One way to help adults overcome stress and burnout may be to provide them with professional development that introduces strategies that support resilience and the building of protective factors. In our brand new Building Your Bounce Professional Development Learning series, the Devereux Center for Resilient Children takes advantage of technology in order to deliver a reflective learning experience designed to promote adult resilience. Complete with interactive elements, Nefertiti B. Poyner, Ed.D., co-author of the adult resilience journal Building Your Bounce: Simple Strategies for a Resilient You, guides participants through reflective activities and life application exercises. Our goal is to provide participants with an opportunity to self-reflect on their own well-being, and then take action to better support their resilience. If you work with parents, this series will be great for you as well. The three 30-minute videos, handouts and facilitator's guide are available for download after purchase. Get started with training the adults in your program today!
These posters include strategies for reinforcing your own resilience, as well as building the resilience of the children with whom you work. The posters come in full color and are sized 14 in. by 20 in.
Four (4) Adult Resilience Posters (Build Your Bounce):
Four (4) Child Resilience Posters (Build Their Bounce):
Two (2) Child Resilience  & Two (2) Adult Resilience Posters: