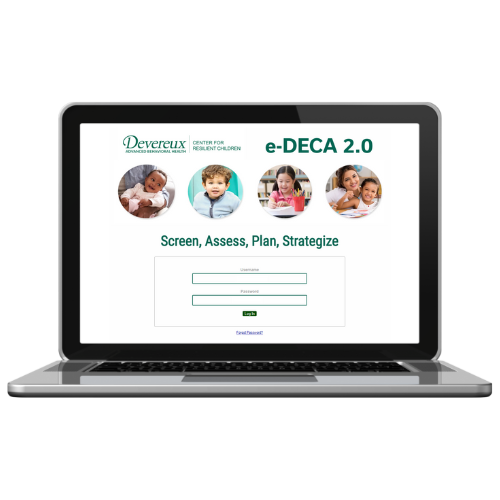 You can now administer the nationally standardized, reliable and valid Devereux Early Childhood Assessment (DECA) for infants, toddlers, preschoolers and clinical ONLINE! This web-based application allows for both teacher and parent ratings to be entered online, it completes all scoring, generates reports, provides strategies for both school and home settings and stores your data in a secure database. Get started with the e-DECA in order to promote resilience and social-emotional health in young children and in the adults who care for them!
*Sold exclusively by our publishing partner Kaplan Early Learning Company.

We've partnered with Conscious Discipline to provide you access to their strategies!