DCRC Blog
For professionals working in child-serving settings, as well as for the parents/families of those they serve.
Dialogue around early childhood education, social-emotional health and resilience
Success stories from programs and centers utilizing the DECA Program suite of resources
Tips and guidance from our team of early childhood specialists
News on training and resource development, and more!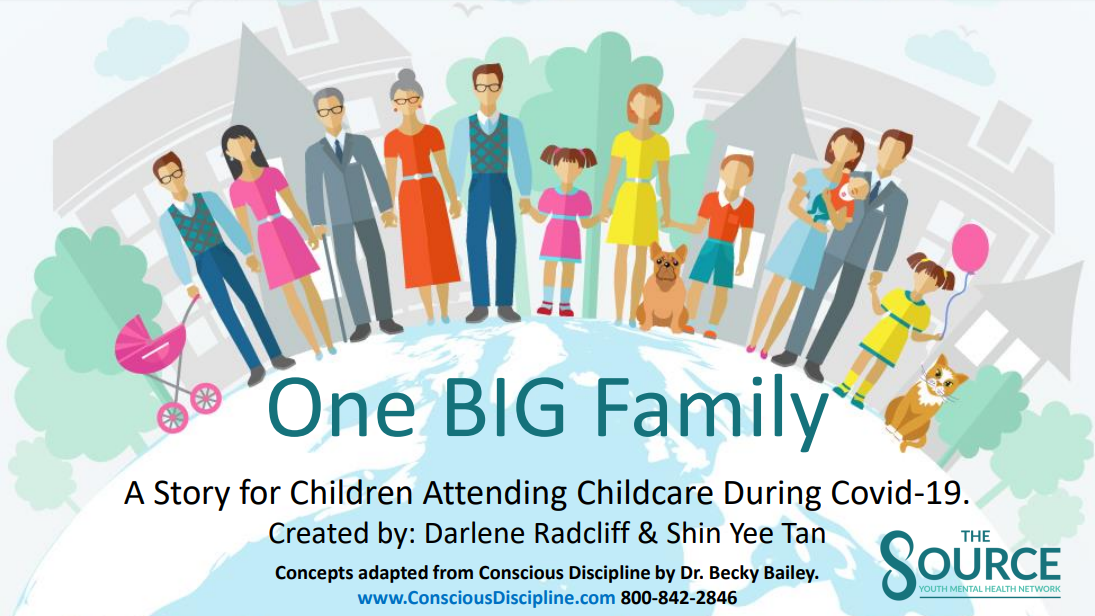 One BIG Family
By Darlene Radcliff & Shin Yee Tan
It may be hard to believe for some, but believe it or not, there are still children attending childcare during this COVID-19 crisis. And while there is a plethera of information and resources out there for those children at home, there aren't quite as many for children that are still in care. The DCRC Team is glad to have this blog post entry from The SOURCE – Elkhart County's System of Care. They have put together this brief social story for those children still attending childcare, helping them understand what's going on while also reassuring their safety and the safety of their "School Family."
May 27, 2020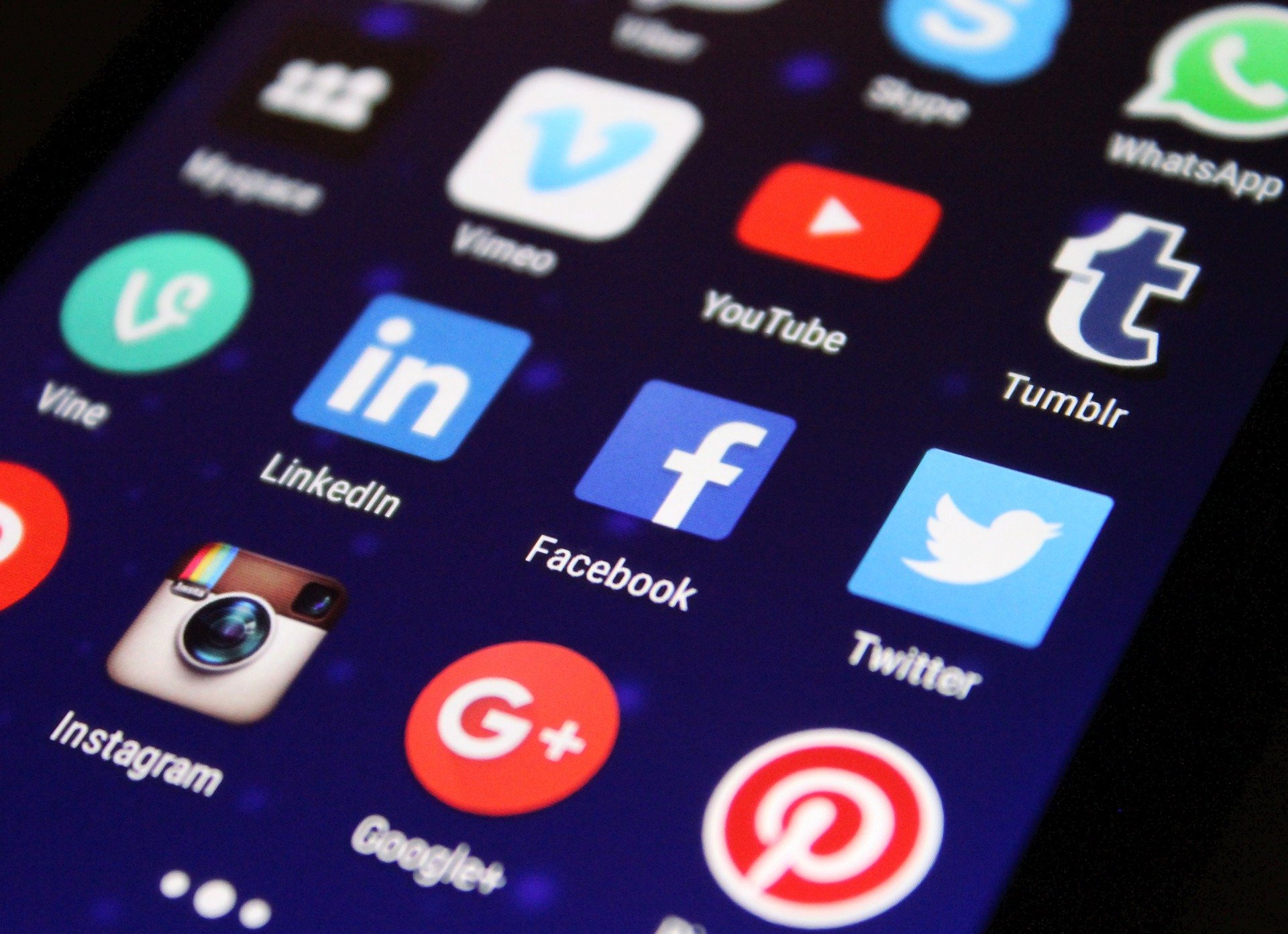 Comparison Can Be Cruel: One coping strategy does not fit all
By Rachel Wagner, MSW
Your inbox is full of emails with subject headings like, "How to De-stress during COVID-19." You're scrolling through social media and consuming more content, images and subliminal messages than you usually do. Everyone wants to be helpful, and everyone has great ideas. So do you really need another reminder to breathe; practice gratitude; create structure; go outside; connect with ones you love; read; meditate; journal; set boundaries; exercise; laugh; and be gentle with yourself?
My answer is "yes," – and "no"!
April 21, 2020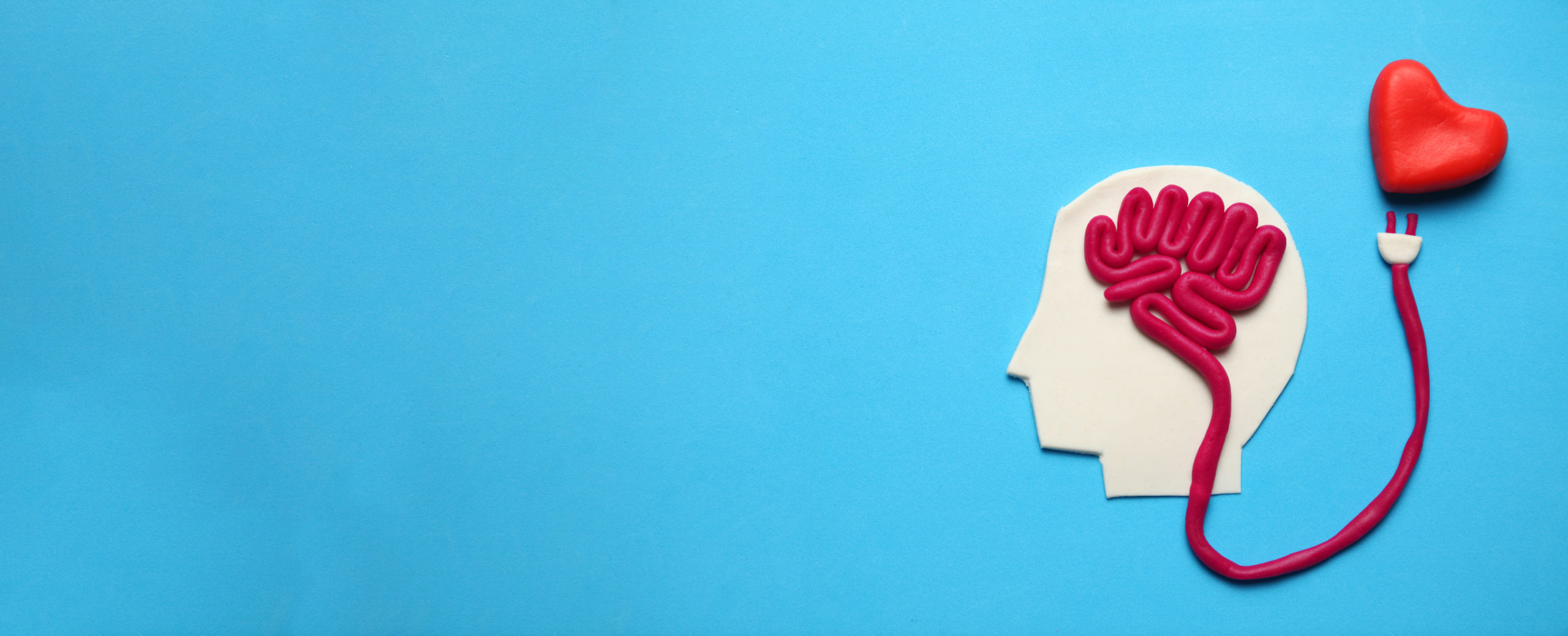 Grow Your Child's Emotional Intelligence
By Nefertiti B. Poyner, Ed.D.
From the time a baby is born until they establish themselves as adults, many parents are at least a little concerned with how intelligent their child will be (I know I sure do!). While it is important that children learn their ABCs and 123s, and pass college entrance exams, developing a child's emotional intelligence is an aspect of our child's development that we must consider in an ongoing, intentional manner. Studies consistently show that emotional intelligence (EQ) is much more important than IQ because it relates directly to happiness and success (Goffman & Declaire, 1997; Segrin & Flora, 2019). Many highly intelligent adults struggle in day-to-day life due to a lack of emotional intelligence (Segrin & Flora, 2019). The good news is that we can do this with joy! We can also make it fun and involve every member of the family.
March 20, 2020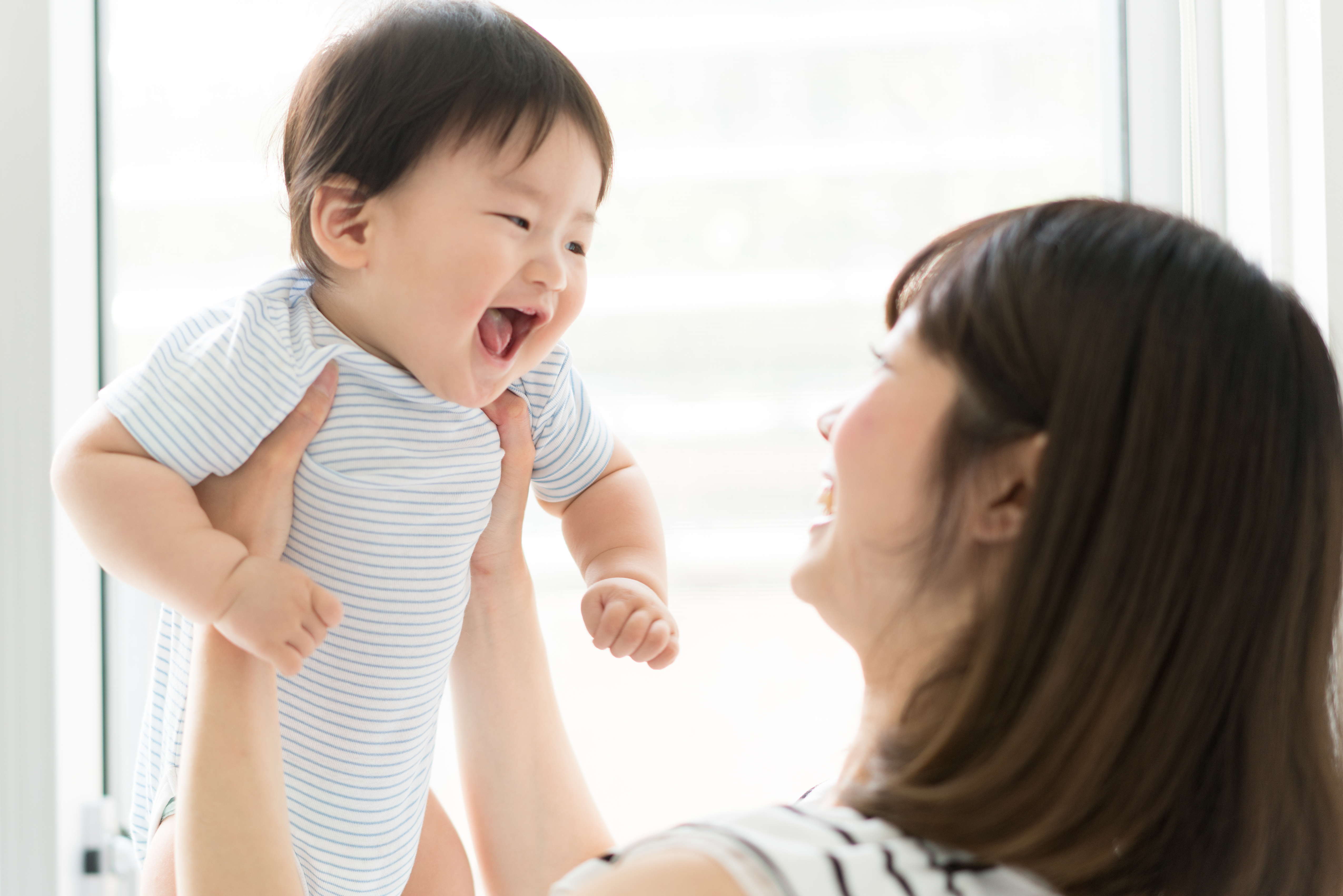 Don't Miss the Moments: Slow Down and Take Time to Listen, Laugh, and Learn with Your Children
By Nefertiti B. Poyner, Ed.D.
If you were to make a list of everything you wanted to complete this week, it would likely be much longer than you anticipate. The cold, hard fact is that life can be one busy ride. In order to accomplish more, you're inclined to rush things. If you are a parent, we often feel as though there is never enough time in a day to complete all of the tasks on our to-do-list and take care of our children and families. We might want to think about the message we are sending our children as we hurry through our days without taking time for each other. 
February 25, 2020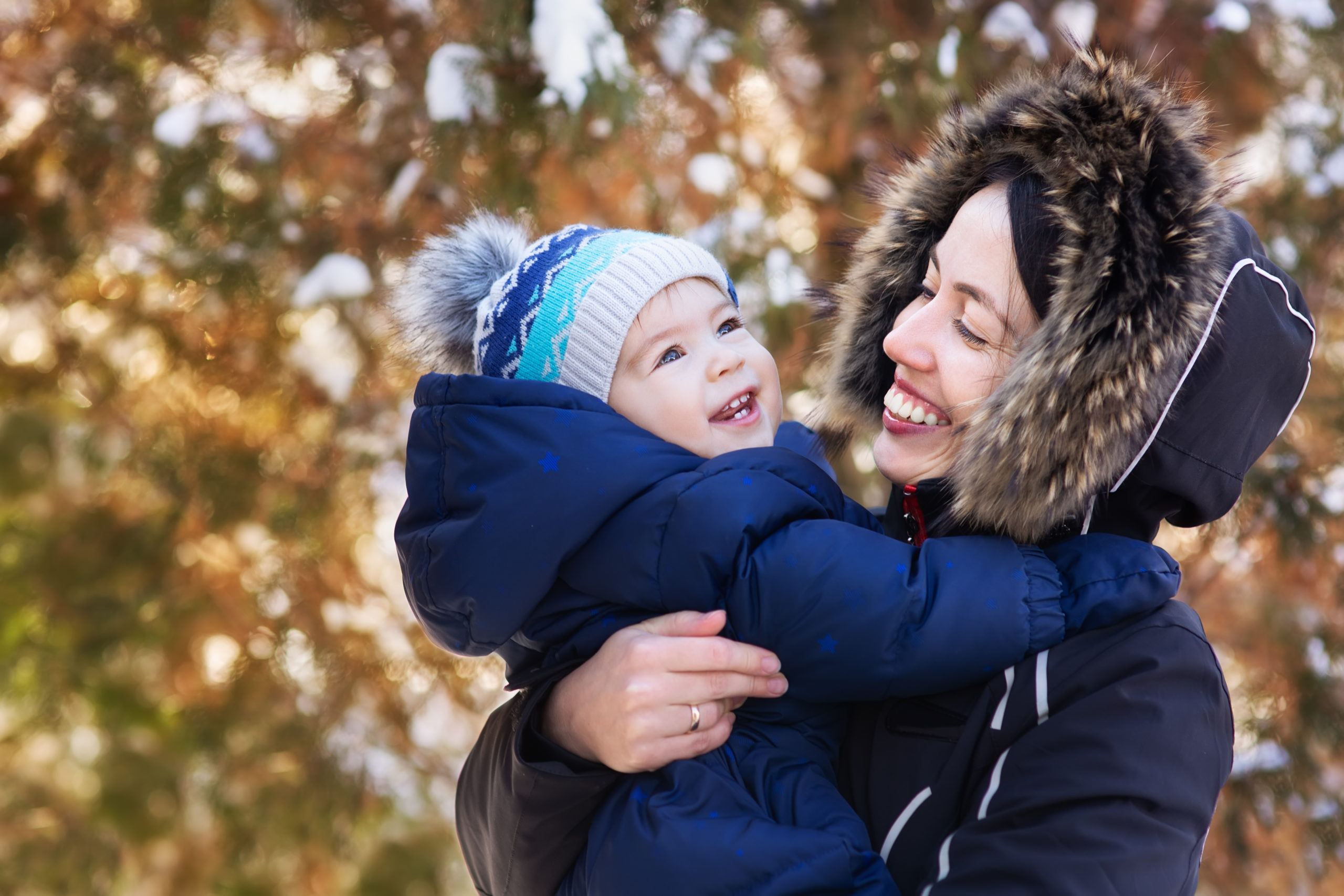 Tips for Being Present, Not Perfect This Holiday Season
By Nefertiti B. Poyner, Ed.D.
The holidays are a time of celebration, filled with family gatherings, gift giving and good cheer, but for many people, they also are a time of stress and seemingly never-ending to-do lists. According to a survey by the American Psychological Association, 38 percent of people said their stress level increases during the holidays.
To help ward off the stress of the season, Devereux Center for Resilient Children (DCRC) Early Childhood Specialist and National Trainer Nefertiti B. Poyner, Ed.D., offers tips for families to slow down and focus on being present, not perfect.
December 17, 2019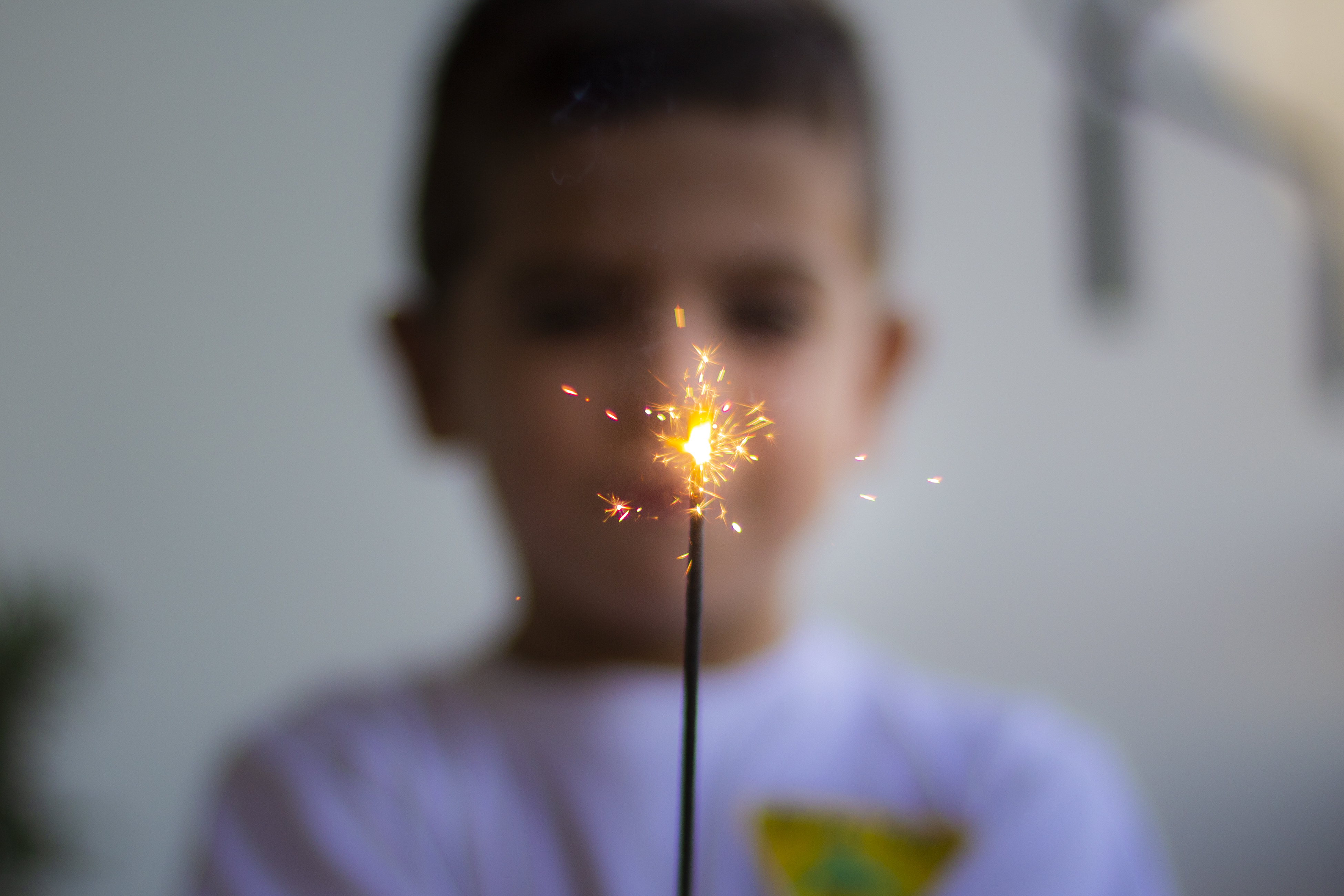 Let's Spark a Revolution
By Debi Mahler, LCSW
In Spring of 2018, the DCRC team read the book, The Deepest Well: Healing from Long-Term Effects of Childhood Adversity, by Nadine Burke Harris. Prior to reading this book, I certainly had some knowledge about the Adverse Childhood Experiences (ACEs) Study and ACEs. Burke Harris's stories and experiences as a medical professional and practitioner in a high-risk neighborhood in San Francisco, CA brought my understanding to a whole new level. She clearly explains the true IMPACT that trauma can have on children, adults, communities and systems. This book is backed by science, but is written in a way that allows readers to absorb the gravity of this very real social issue. In one of the last paragraphs, Burke Harris writes…
November 26, 2019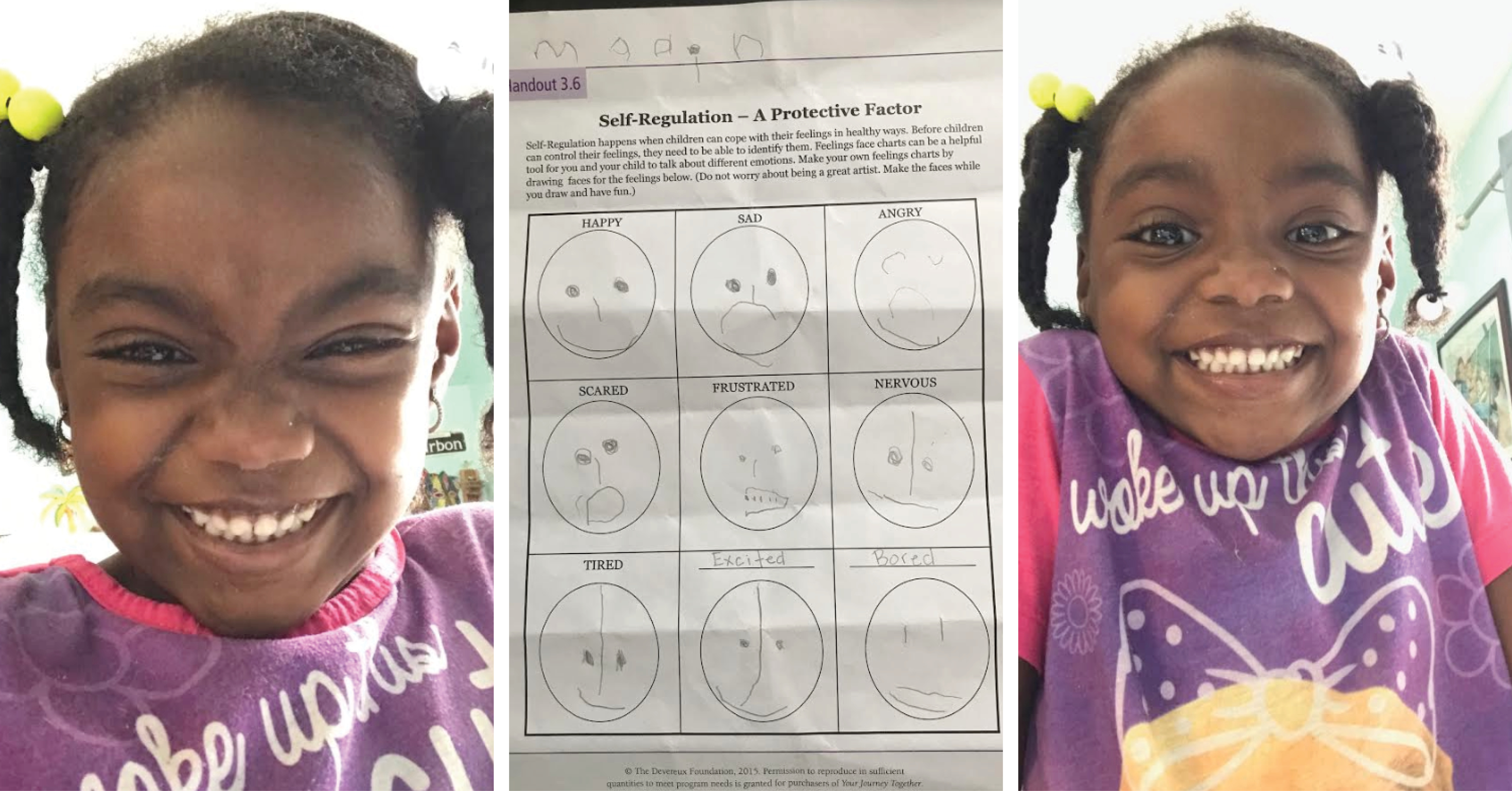 Family, Feelings, and the Resilience they can help build
By Nefertiti B. Poyner, Ed.D.
My mom and I were talking recently about my daughter's development. She was wondering if I thought Madison (who is 4 years old) was ready for kindergarten. Lately, we have seen her become a lot better at letter and sound recognition. We are now working with her on her numbers … it's a brutal process! To say that she is not interested would be an understatement. As I continued to reflect with my mother, I thought, "absolutely … Madison will certainly be ready for kindergarten." My study of resilience, my experience as a teacher and a trainer has taught me that there is so much that goes into school readiness.
November 5, 2019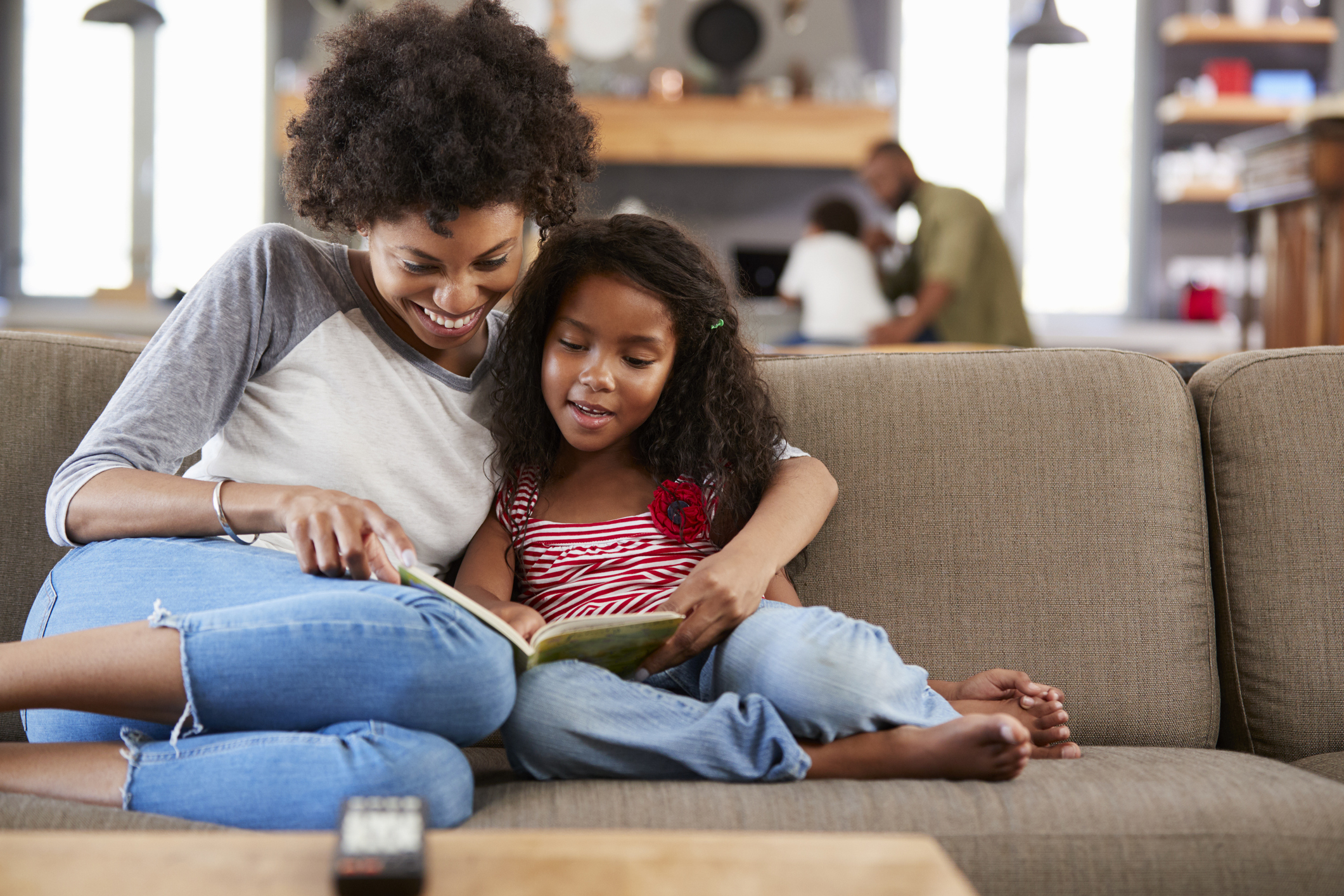 The Beauty of Simple Interactions
By Susan Damico, M.A.
Within a timespan of two weeks, I participated in three very educational, inspirational and sobering professional development events. The first occurred in Washington, D.C., at Mayor Muriel Bowser's National Maternal & Infant Health Summit. My colleague, Nefertiti Poyner, was invited to speak along with a very prestigious group that put a laser focus on the unacceptably poor maternal health outcomes for Black women in the United States. The personal stories of loss were heartbreaking, and the statistics surrounding maternal health for Black women were eye-opening…
October 22, 2019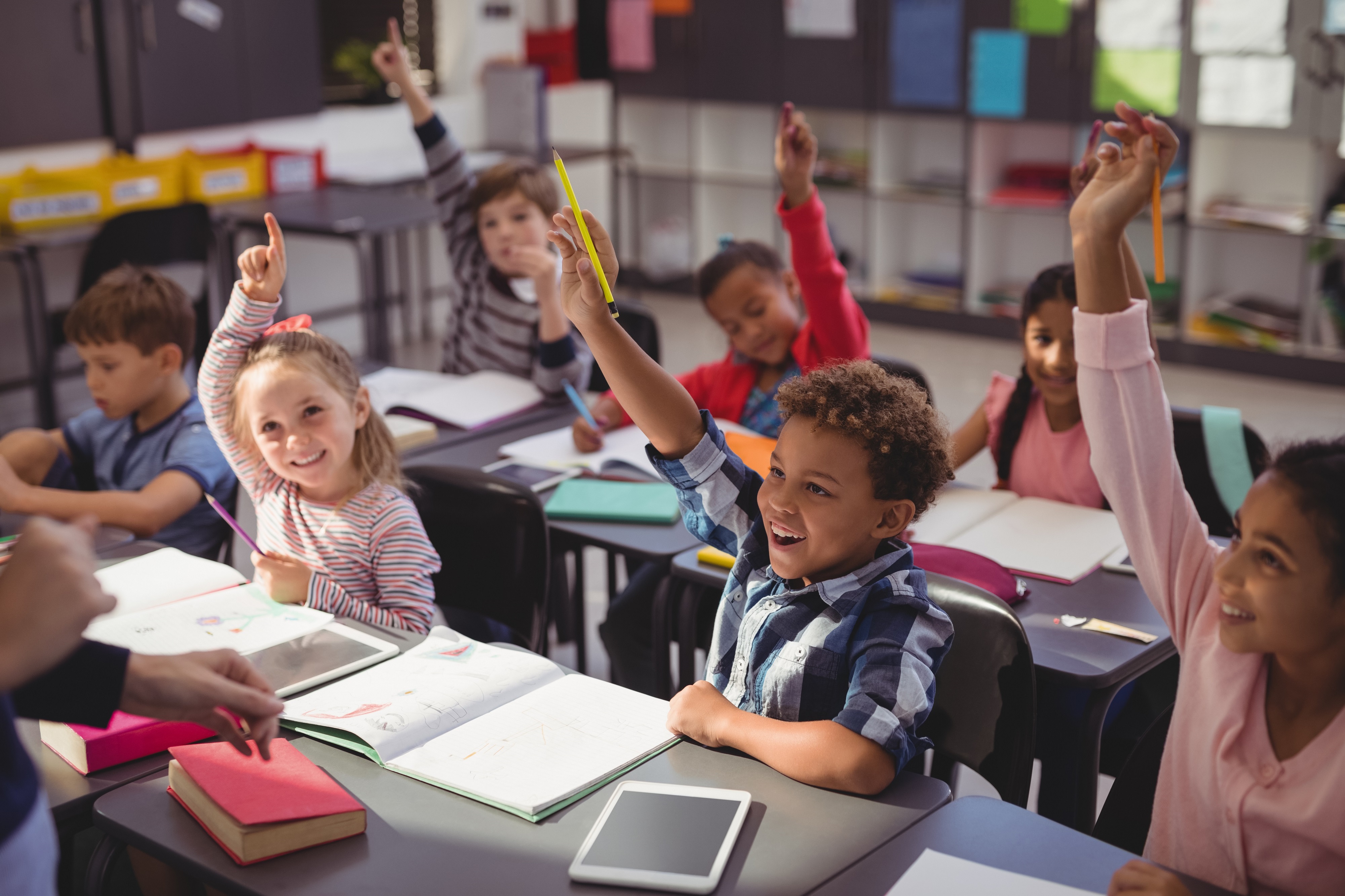 Resilience Onward: A Great Resource for K-12 Educators
By Susan Damico, M.A.
Time flies! It is hard for me to believe that I am now the parent of a college kid. I can still remember sharing stories in the DCRC newsletter about my preschooler, who is now off and living (somewhat) independently, several hours away from home.
For those of us who have chosen careers that focus on promoting the well-being of young children, we know how quickly the years go by. We also know that the work we do to promote children's resilience in early childhood needs to carry onward into elementary school. 
September 24, 2019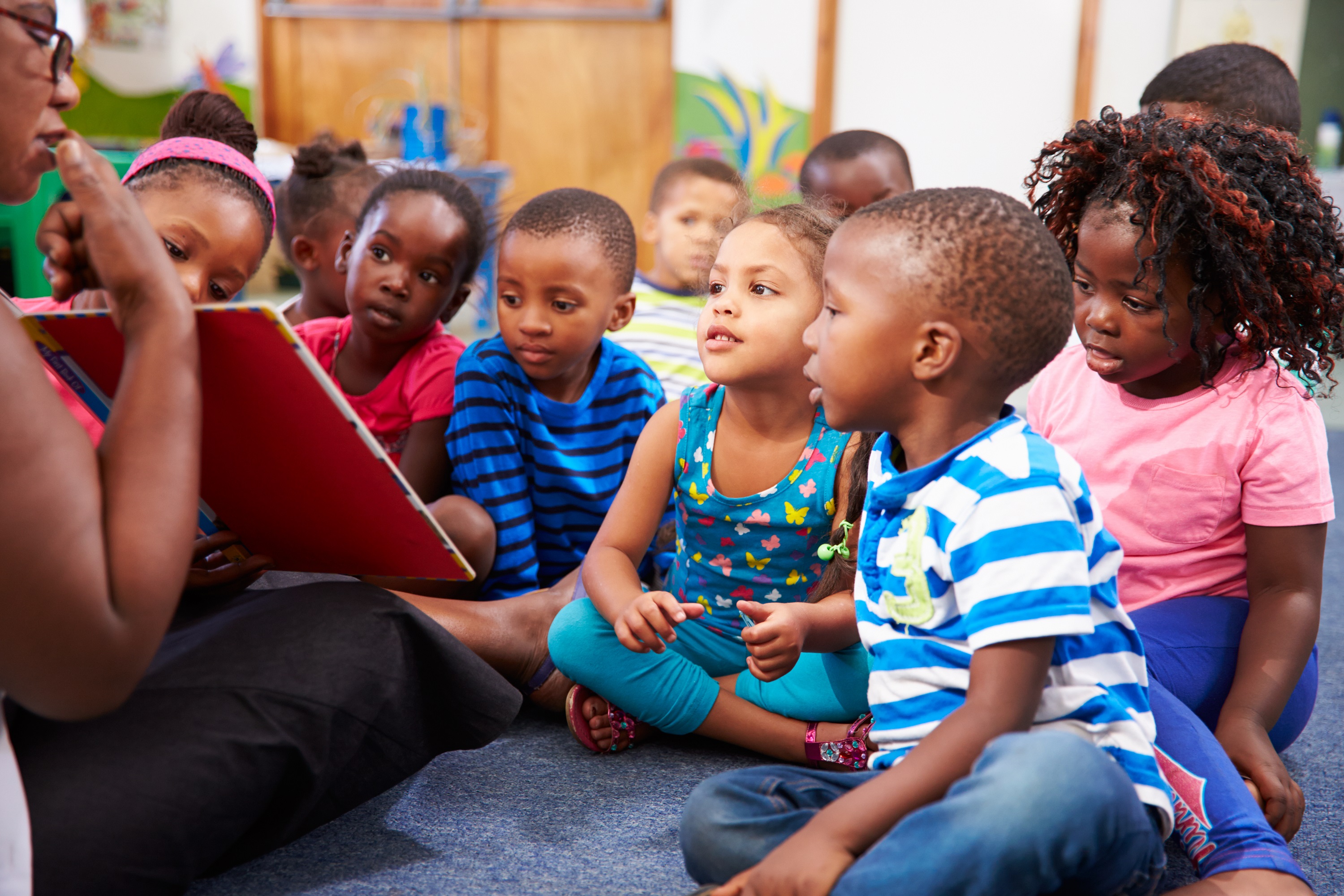 Resilience, Race, and Preschool Expulsion
By Rachel Wagner, MSW
I have been working in the field of early childhood resilience for over 20 years. For as many of those years, I have been tormented by the epidemic of preschool expulsion. In my late 20s, my first real social work position was in an expulsion preschool, where we served children who had been dismissed from at least three other preschools become coming to us. Later, when I dedicated my path to early childhood mental health consultation, I saw myself in the business of preventing preschool expulsion by promoting the social and emotional well-being and resilience of children.
July 9, 2019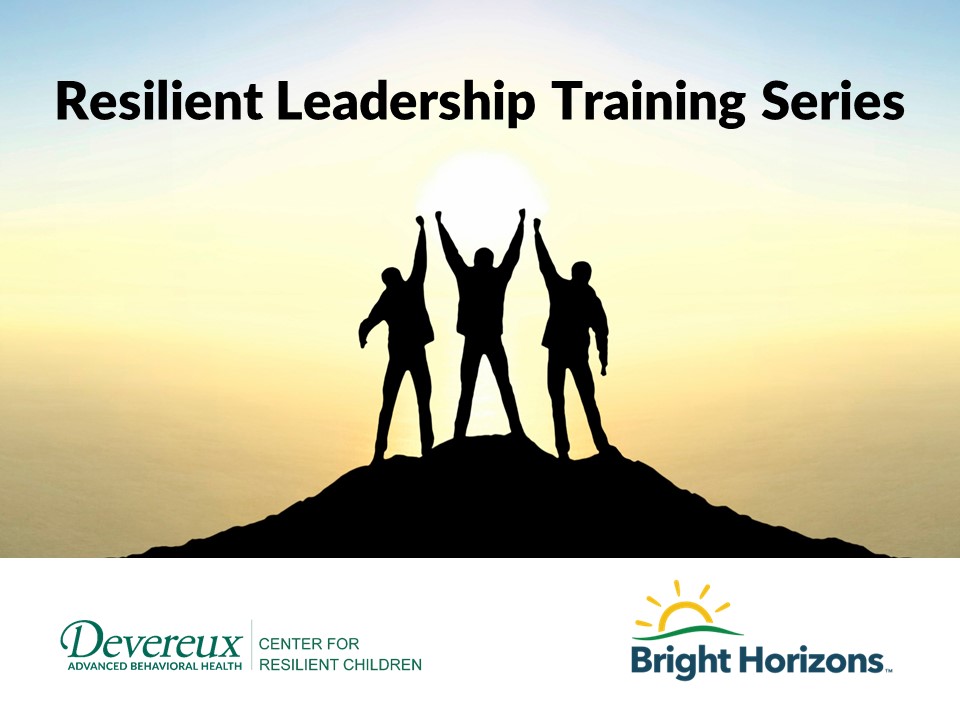 Bright Horizons and DCRC Partner to Develop the Resilient Leadership Training Series
By Susan Damico, M.A.
The Devereux Center for Resilient Children (DCRC) team often speaks about the importance of the "Resilience Cascade" or the "Resilience Connection." This notion highlights the point that promoting resilience in children requires that we also pay close attention to our own social and emotional well-being, as well as the overall resilience of our team members and work environments.
May 14, 2019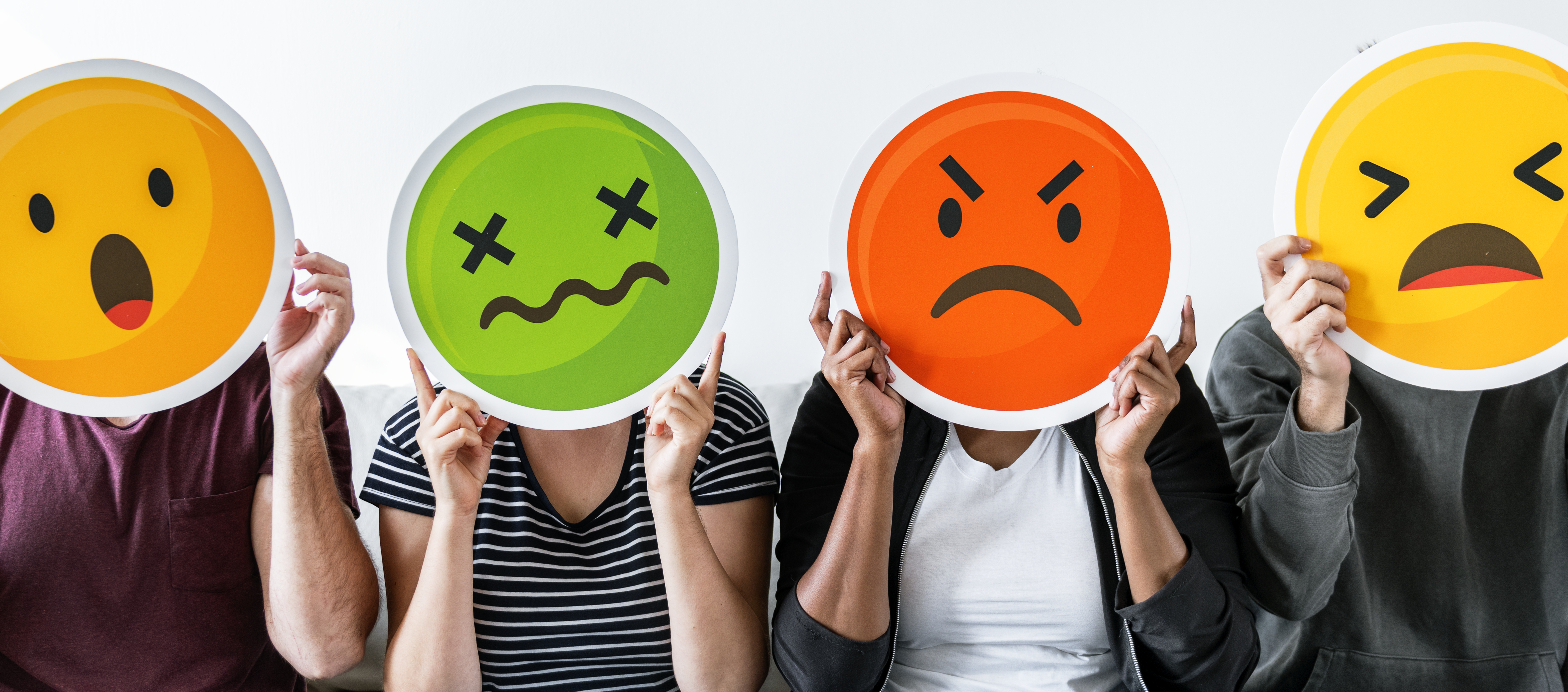 When Moral Distress is Present, Moral Resilience is Necessary
By Nefertiti B. Poyner, Ed.D.
Moral resilience also involves cultivating self-regulation and self-awareness to recognize when integrity is threatened. With this foundation, we are better able to name the ethical problem, inquire into the facts and determine the action that supports integrity. What is at stake? What can be done? Can there be a compromise? Using tools of ethical reasoning and reflection to identify ways to support all involved stakeholders can help to build moral resilience.
May 7, 2019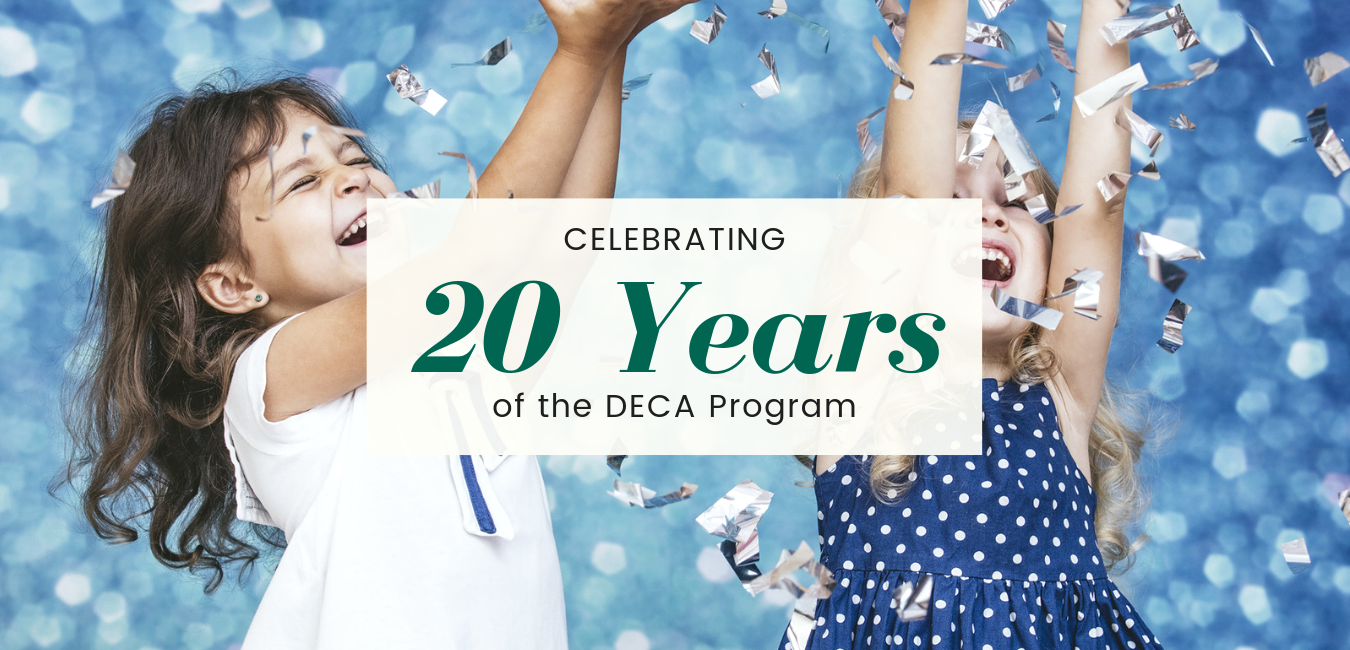 Celebrating 20 Years of Resilience
By Susan Damico, M.A.
I feel tremendous pride as I reflect on the positive impact the DECA Program has had on children (millions have been assessed), families and communities (tens of thousands of professionals have been trained) these last 20 years. I am equally proud of the role Devereux has played in elevating the nation's focus on young children's social and emotional health.
April 23, 2019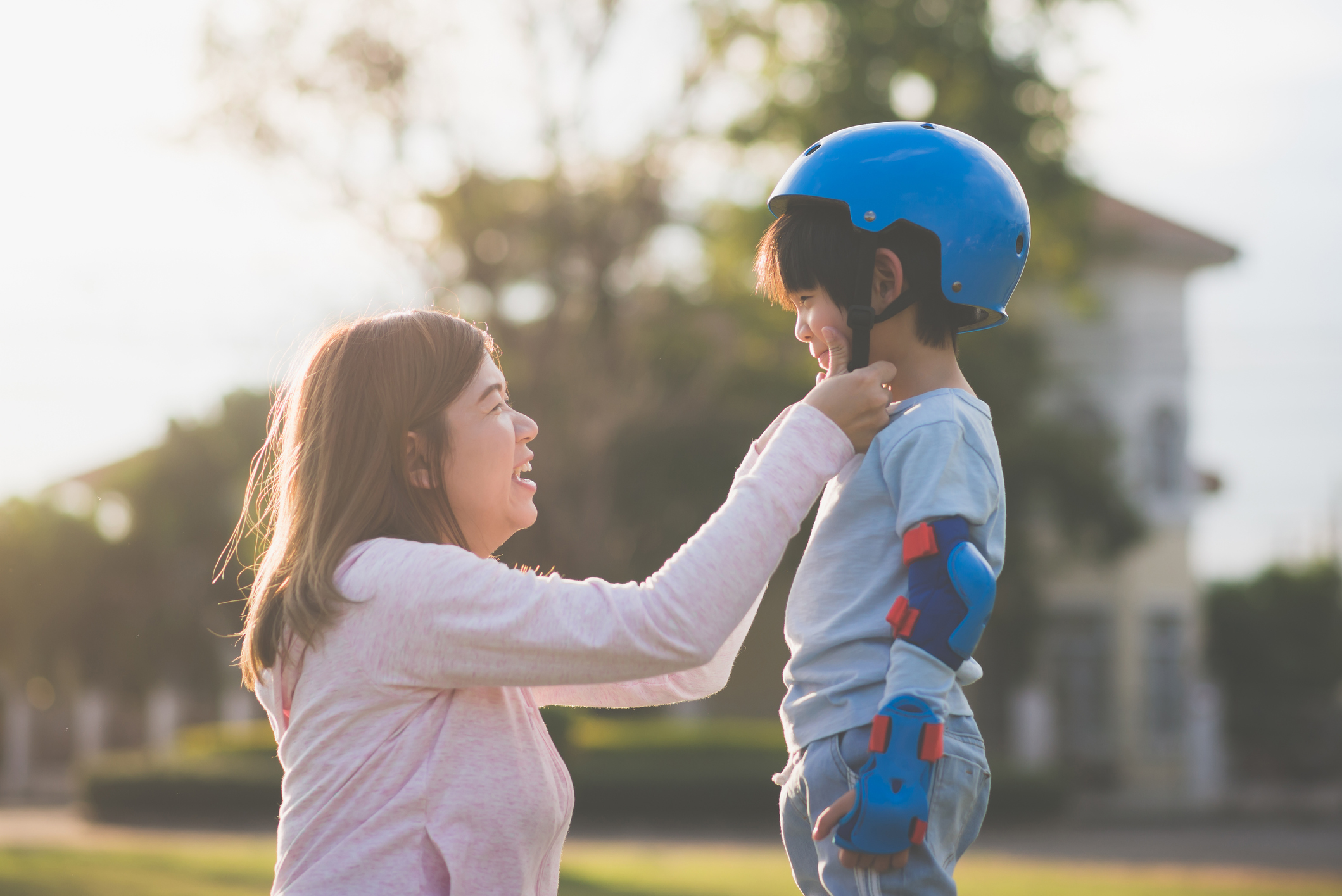 Think and Act in the Name of Prevention
By Debi Mahler, LCSW
In a time where there never seems to be enough time, I challenge us all to think critically about the environments, skills and experiences that all children need to be successful in school and in life. When we think and act in the name of prevention, we can have a huge impact on the lives of young children, the people they are to become, and the world we all share!
March 19, 2019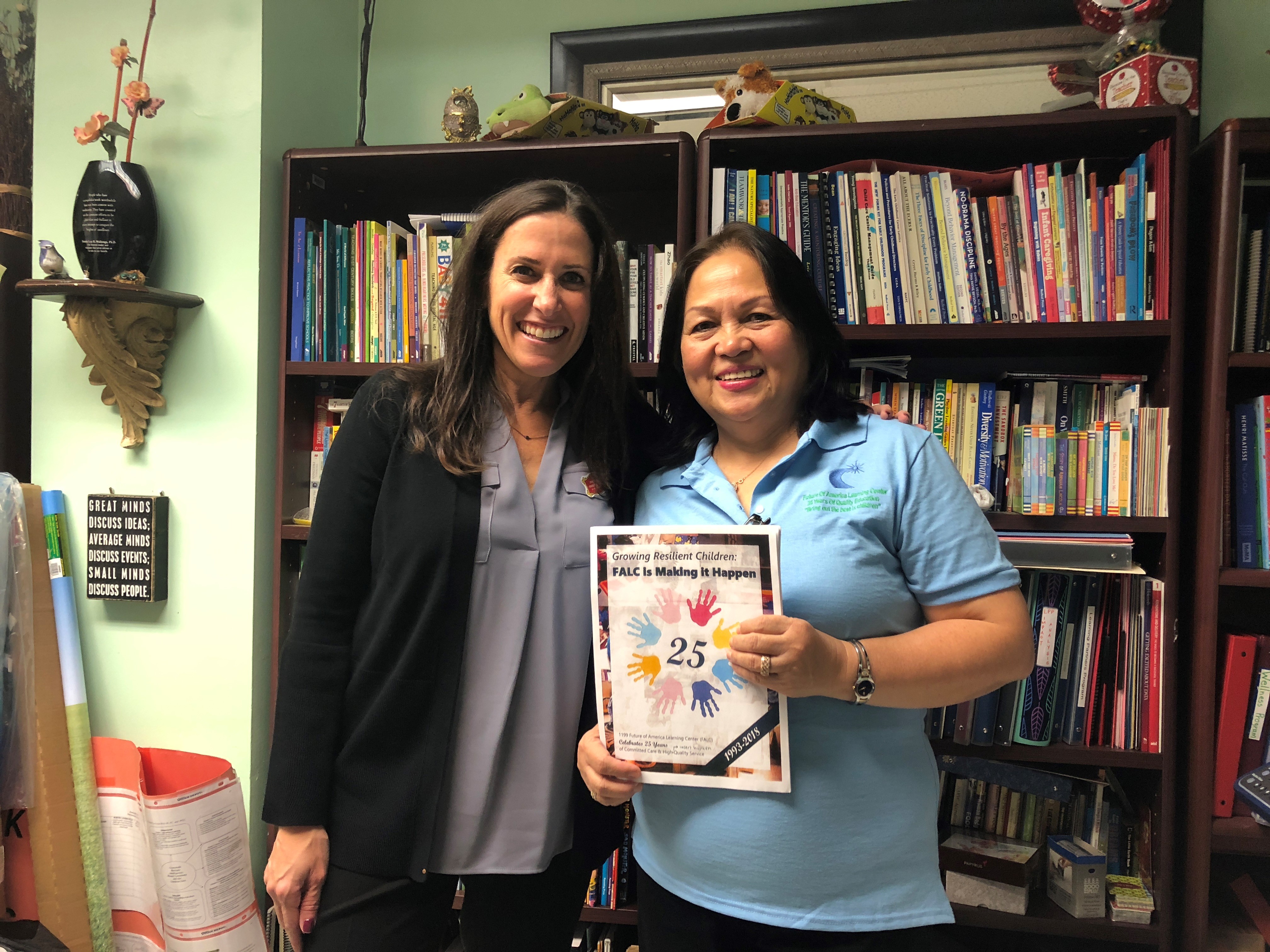 Future of America Learning Center: Devereux Early Childhood Assessment Key to Success
By Joscelyn Paine
The nonprofit Future of America Learning Center (FALC), which provides educational programs, child care and youth activities to children of a local healthcare workers union, and to those from the broader community, made a commitment to the implementation of the DECA Program more than 10 years ago.
November 12, 2018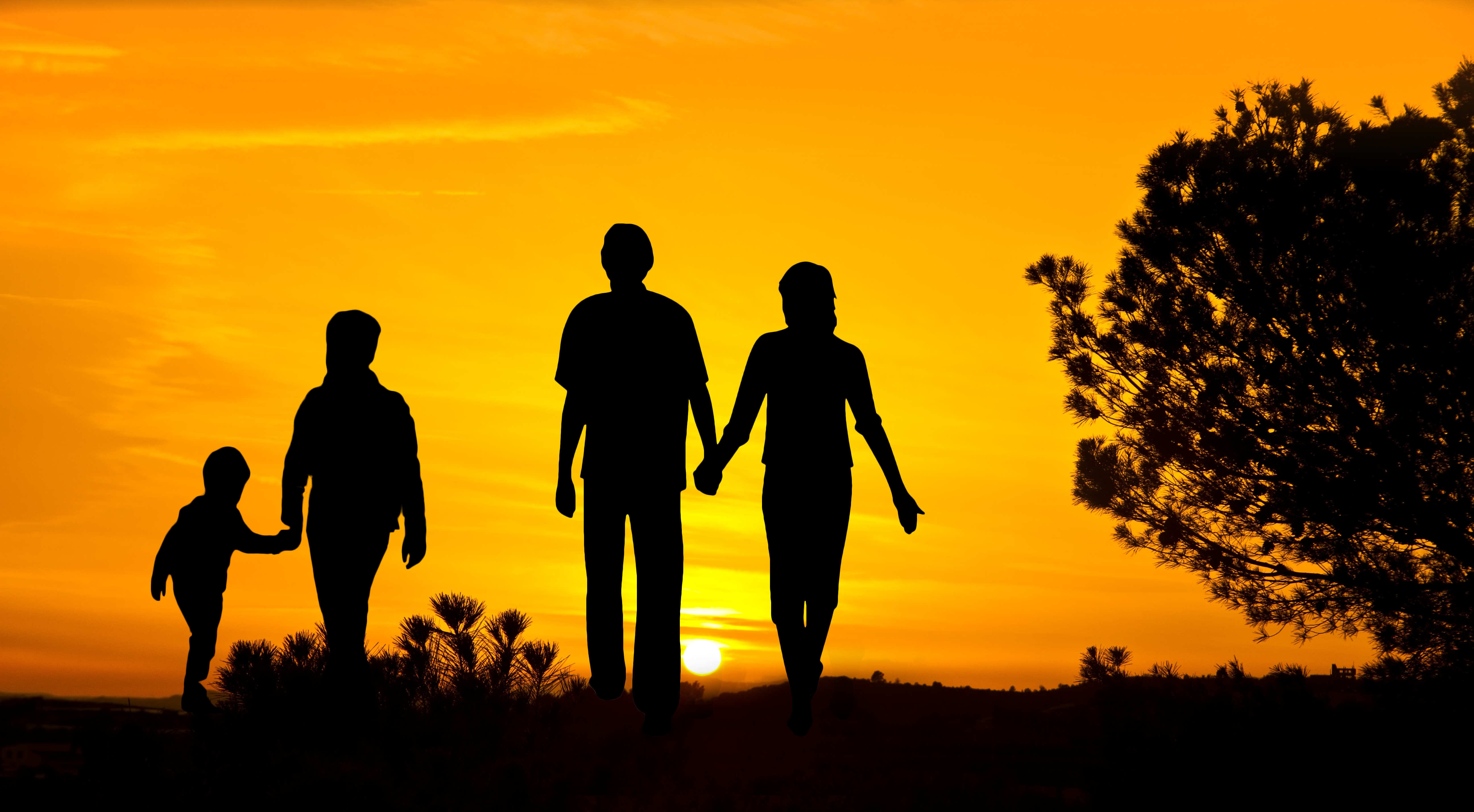 Focusing on Togetherness During the Holidays
By Nefertiti B. Poyner, Ed.D., & Joscelyn Paine
For many families, the holidays are spent dashing around trying to find those perfect presents, slaving over a hot stove cooking up family feasts and scurrying from one festivity to another. As the whirlwind weeks go by and stress levels soar, it might be time to slow down and remember what is important: spending time with the ones you love.
November 12, 2018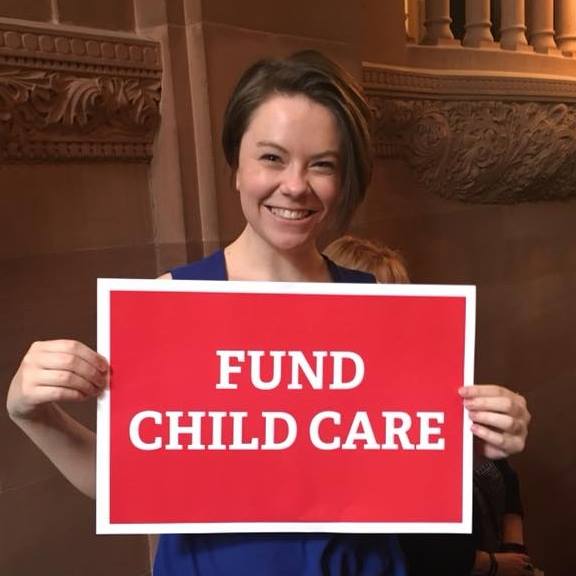 Capital District Child Care Council & the DECA Program
By Kimberly Polstein, LMSW
The Capital District Child Care Council (CDCCC), located in Albany NY, serves six counties in the Capital region and Mohawk Valley. The Social Emotional Development Services team works directly with the DCRC staff and resources to provide quality social and emotional support to communities across counties. 
May 15, 2018
Interested in contributing?
Here at DCRC, we are always eager to learn about YOU, the people who utilize our tools and resources. We would love to hear about how you and your program are using what've got, as well as how it has impacted the children with whom you work, their families, and even YOU!