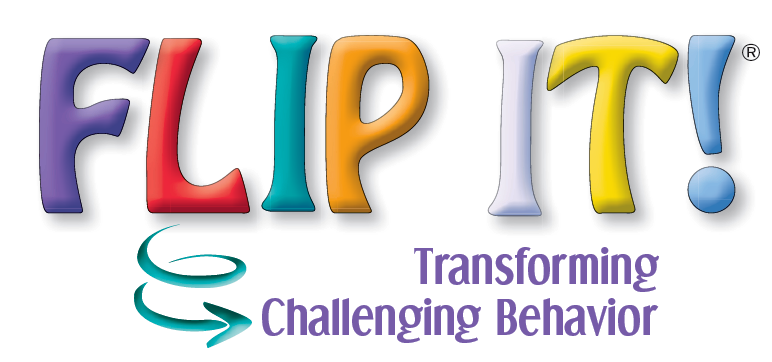 Use the FLIP IT strategy to address challenging behaviors!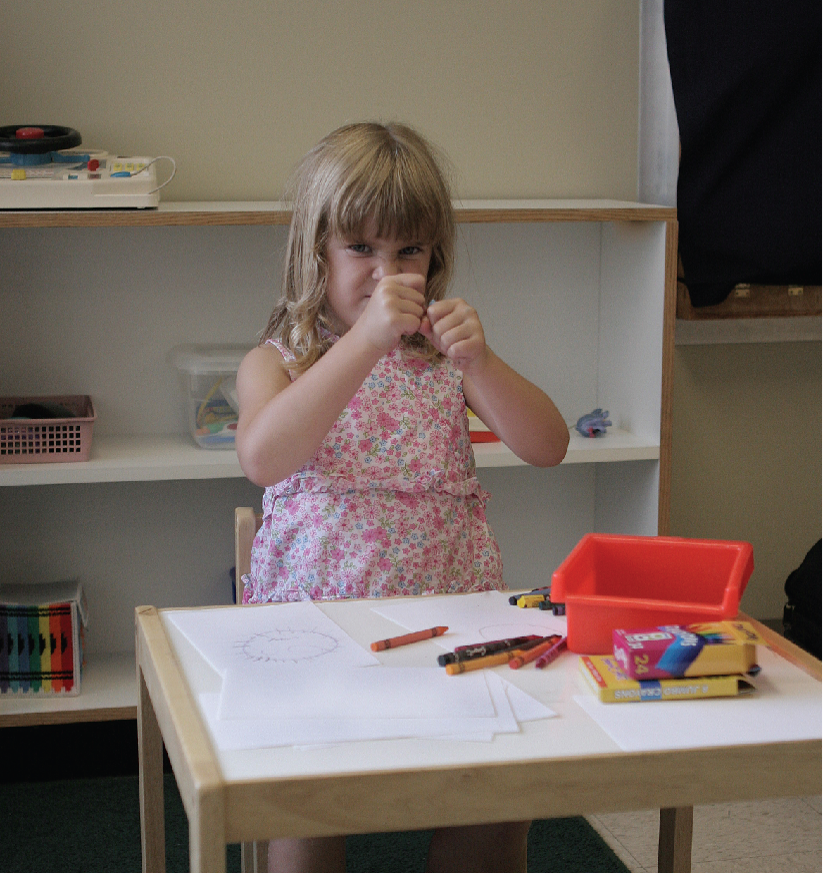 Are you interested in supporting the social and emotional development of young children and reducing their instances of challenging behaviors?
FLIP IT® is a strategy that offers a simple, kind, strength-based, commonsense and effective four step process to address children's day to day challenging behavior. The four steps are embodied in the FLIP mnemonic which stands for F – Feelings, L – Limits, I – Inquiries and P – Prompts. FLIP IT is nothing new, but transforms best practice into a strategy that is easy to remember, applicable in a variety of challenging situations and portable.
*Closed-captioning available in English and Spanish.
Research Supports FLIP IT!
The Center for School-Based Mental Health Programs at Miami University recently published an evaluation of the OH Department of Mental Health and Addiction Services' state-wide pilot of the FLIP IT strategy. The researchers also reported that parents were "overwhelmingly satisfied" and "100% of the comments described positive outcomes." They recommended that the state continue to sustain and support the use of FLIP IT concluding that it "offers parents effective parenting skills that can improve the lives of their children and family members."
Read the Executive Summary, Full Report, or watch this on-demand webinar all about the research!


FLIP IT is a proud winner of a 2012 National Parenting Publication Award!
The original FLIP IT training curriculum was developed with the support of a one-year innovative grant from the New York State Office of Children and Family Services received by the Franziska Racker Centers (FRC).  FRC is a not-for-profit organization dedicated to creating opportunities for people with special needs in Ithaca, NY.


Gently talk with the child about his feelings. Tell him what you see and hear as a result of his emotions. Help him to identify the root feelings causing the behavior.

Remind the child of the positive limits and expectations you have for his behavior. Loving and simple limits help surround children with a sense of consistency, safety and trust.

Encourage the child to think about solutions to his challenges. Ask questions that promote problem-solving and healthy coping skills. Inquiries invite children to think, learn, and gain self-control.

Provide creative cues, clues, and suggestions for the child who is having difficulty. Enthusiastic, bright ideas can lead the way to better problem-solving skills.
Children who are frequently "FLIPPED" become emotionally aware problem-solvers who develop healthy coping skills that will last a lifetime.
Click on the following video to see FLIP IT in action!
People who use FLIP IT with young children include:
Early Childhood Professionals
Teachers of Young School Age Children
Parents
Foster Parents
Social Workers
Mental Health Professionals
Bus Drivers
EVERYONE!
I attended one of Rachel's webinars that was just a short introduction to FLIP IT, and I can't believe how relevant it is to my everyday practice! As a daycare manager, one of my roles is to share and develop resources, and I think I've now shared the webinar [recording] link with at least ten people who work with or alongside children. They have reflected back to me what I felt [while] watching Rachel – it's so simple and fun to use! It allows us to be more creative in our solutions and really get to the core of the feelings our preschoolers have, which are many and absolutely important to honor. Before, it was so easy just to redirect and give consequences to inappropriate behaviors … With FLIP IT, we can grow our empathy and compassion with our littles and encourage them to be more feelings-aware and self-motivated to do good and kind things. One of my educators said, "It has reminded me to stop and turn things personal for each child. To use creative solutions rather than cookie-cutter ones." And it's working for those children we were redirecting all the time. Now they can start to tell us their feelings and begin solutions on their own! Also, how fun it's been to challenge myself to stop say, "but"!
I have been a family educator for 10 years, and I wanted to reach out to tell you that FLIP IT has truly been a life-changing strategy. This has worked not only for my preschool class, but also for my own children (teenagers now); my son who has autism and is nonverbal; my husband who is a disabled army veteran with severe PTSD; as well as my own coworkers and staff. This has truly been a life-altering gift that you have given me. I wish everyone could fully embrace how powerful this tool truly is!
I just wanted to tell you how much I love FLIP IT. It's absolutely amazing, and I'm passionate about teaching it to the daycare providers I work with. It's simple, yet extremely effective. The acronymn helps providers think straight and remember what to do in the midst of frustration. It's the best method I've learned since I started teaching in the 80's.