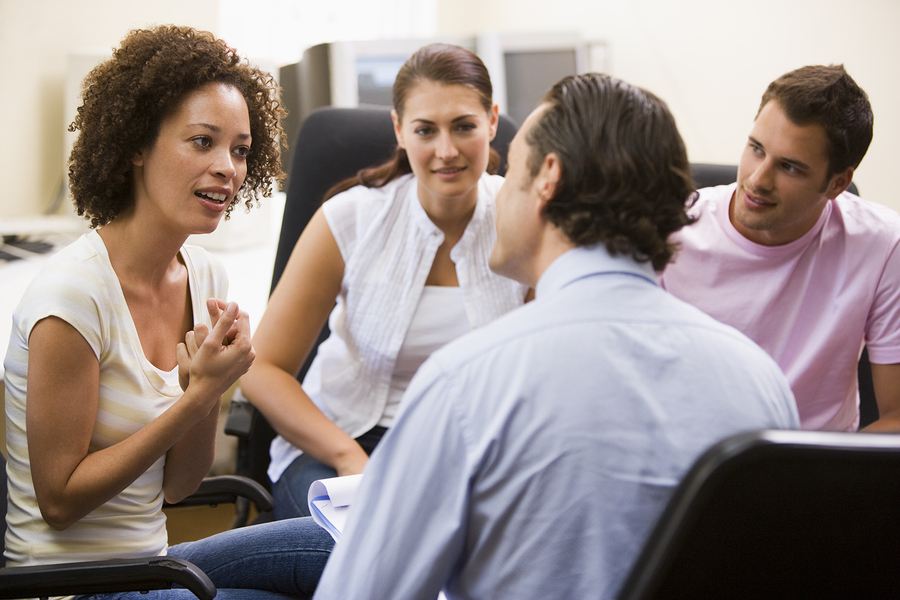 The Devereux Center for Resilient Children offers a variety of professional development experiences focused on the social-emotional competencies and resilience of children and the adults who care for them. Participants  of our high quality professional development events gain knowledge and skills that support their efforts to promote children's resilience as well as their own resilience.
About Our Certified Trainers
The Devereux Center for Resilient Children has built a reputation for providing high quality professional development experiences for those who work with young children. All DCRC-Certified Trainers are selected based on educational credentials along with extensive professional and practical experiences in the field of early childhood and/or mental health.
Professional Development Testimonials On Adult-Related Topics
We absolutely loved your trainer's keynote address, the Three R's of Leadership:  Reflection, Relationships, and Resilience. Her delivery and message truly resonated with our staff and everyone was inspired and very moved. We continue to reflect on her key points as an organization so that her message continues to come alive in our work.
The Building Your Bounce, Building Their Bounce:  Promoting Resilience in Children and the Adults Who Care for Them was wonderful!  It felt GREAT to go from the (child and self) reflections provided on November 25th to some time away from work with family and friends.  Quality time at home is necessary and refreshing, but hopefully, the resiliency work we experienced together renewed our motivation and dedication to child care.  The material was brilliant, interesting and engaging; the handouts were also well done.  The presentation appealed to several different learning styles and personal preferences.  Our trainer was fantastic – so intelligent, articulate and RESPONSIVE.  This was an enjoyable, important staff development day that should be remembered and put into practice.  We truly appreciate all of your help and encouragement to make this event possible.  I hold Devereux in the highest esteem and will continue to work on "Building our Bounce".  Thank you so very much!!
It was a pleasure having your trainer come and share her knowledge and experiences. We truly enjoyed the experience. We have had such a wonderful response to her workshop that we are investigating the opportunity to invite her back to our next child care conference and this time possibility include her as our keynote. Thank You!
We wanted to be sure your trainer and Devereux know how much we enjoyed having the presentation on Building Your Bounce/Promoting Adult Resilience.  The feedback from the entire group was glowingly positive and we had notes to be sure and have your trainer here again. Her message was very motivational and I think this was a great way to start pre-service and the school year.  Thank you so much for helping us arrange this.
Your trainer, in her presentation of Building Your Bounce/Promoting Adult Resilience, was wonderful as always. The comments have been nothing but positive and most have said it was the best training they had ever been to! I received 2 emails from directors saying how there staff raved about her and the training.  Thank you for letting us provide it!