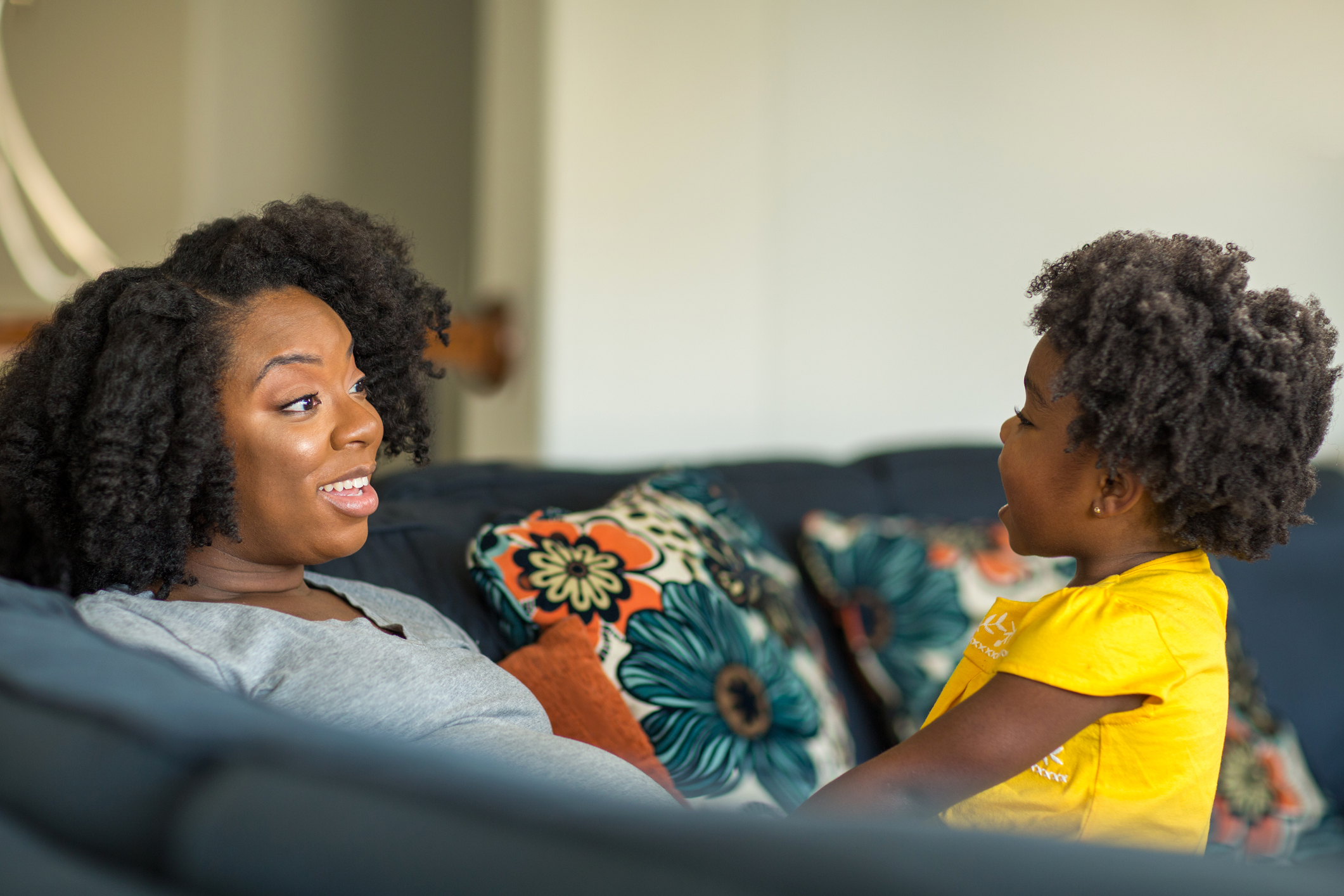 By, Dr. Lauren Starnes
Children throughout the country are facing mounting mental health issues, and parents and educators need to tend to children's social and emotional well-being, primarily by being fully present and knowing how to engage in challenging, age-appropriate discussions, even with toddlers. Young children need guidance to make sense of the world even with topics that are difficult for parents.
Not only has the pandemic exacerbated children's stress, but the endless stream of world events, such as the Russia-Ukraine war and the Uvalde school shooting, through social media and 24/7 news coverage results in an influx of information delivered to young children. Without guidance from a trusted adult, children may experience intense anxiety as they lack social context to make sense of what they are hearing or seeing. In the world today, the words of Margaret Mead resonate more so than ever when she asserted, "…the young are seeing history made before it is censored by their elders."
Equally important to note is that children aren't immune to the many life events we face. Throughout my career in early childhood education, I have experienced first-hand children and families grappling with life events, such as death, divorce, serious illness or cancer, gender fluidity, job loss, parental incarceration, miscarriage and more.
Young children lack the world knowledge and social experience to put situations into perspective, which can trigger even more anxiety and fear than expected. This constant state of anxiety is normative, yet this can be exacerbated and extended by fears derived from real-life events. A child may excessively focus upon or may feel as though the event itself is larger or of greater magnitude than actuality.
Educators and families need to prioritize children's mental health by equipping themselves with the knowledge of how to answer big questions from small children.
First, be fully present. When children invite you to play, are sharing a story about their day, or are telling you about a problem: stop, make eye contact, and fully listen. Children need to know that they have your full attention, full support, and full presence. When this trust is built, children learn that it is ok to ask questions, ok to not understand, and ok to need to talk through problems. The more we show children that we are open to their questions and answer them honestly, the more likely children are to continue to share their curiosities and concerns with trusted adults.
Also, talk to young children and answer their questions simply but honestly, helping them identify the emotions they are feeling. Pause and give the child time to absorb what has been said and shared. Some children will respond in silence and this silence should be respected. Always reassure children of their love, security, and safety, as appropriate.
By turning toward young children in a responsive and caring manner when they pose difficult questions, you can build trust and enhance their mental well-being. Our children need us to help them navigate difficult times. Let's be there for them.
Dr. Lauren Starnes is the author of "Big Conversations with Little Children: Addressing Questions, Worries, and Fears" (link opens in new window). She has a bachelor's degree in psychology from the University of North Carolina at Chapel Hill, completed a master's and doctoral program in developmental and child psychology from North Carolina State University, and additionally holds a doctoral degree in educational leadership and administration from Liberty University.