eDECA Now Features Strategies for Program and Home Settings!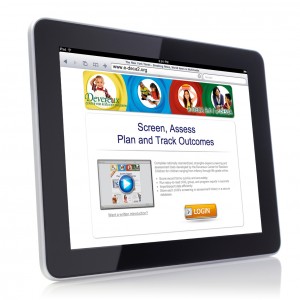 The eDECA now provides users with simple, research-based strategies to strengthen children's social and emotional health – both in the classroom and at home!  To learn more about the new strategies available on the web-based platform, please watch this video available on the e-DECA homepage, www.e-deca2.org
Special Guest Speaker Webinar Series
DCRC is thrilled to have two upcoming special guests speak about their experiences in promoting children's overall health and wellness. Julie Ribaudo, MSW from the University of Michigan's School of Social Work will speak about promoting Infant and Toddler Wellness on Monday, April 21st and Dr. Travis Wright will speak about promoting preschoolers' resilience and reframing our understanding of risk and resilience on Tuesday, May 6th. To learn more and register for these FREE webinars, click here.
Resilience & Home Visitation: Published article
Several DCRC staff members teamed up to write an article about promoting children's resilience through the child welfare home visitation system. Supervised visitation gives parents accused of abuse or neglect the opportunity to spend time with children temporarily removed from their home.  This published article highlights how to embed strength-based approaches into the visitation model.  Click here to read more.
DCRC's Linda Likins to be honored at the National Head Start Association Annual Conference
Linda Likins will be honored by the National Head Start Association as a Head Start Pioneer at the Living Our Legacy Luncheon on Wednesday, April 30th at the Long Beach Convention Center.  If you will be at the NHSA Convention, please contact us at [email protected] so that we can include you in a reception to congratulate Linda.