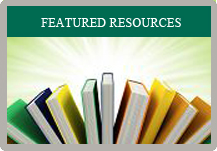 Coping after Traumatic Events
Coping after exposure to traumatic events, a hew resource was relseased from Zero to Three: Tragedies are especially distressing to families with young children.  This resource is designed to help parents navigate this very challenging time.  The primary role of parents is to protect children. One important way to do this is to prevent their exposure to information they cannot handle. Young children do not need to be told about traumatic events that they have no way of understanding. Visit the resource here.
Speakers on a Variety of Topics related to Children's Mental Health
The Child Mind Institute has a series of expert speaker topics on such as suicide prevention, helping children through divorce, and more!  View events here.
Caring for Every Child's Mental Health
SAMHSA's "Caring for Every Child's Mental Health" public awareness effort was created in 1994 with the mission to increase awareness around children's mental health. The "Caring for Every Child's Mental Health" team works to support SAMHSA-funded sites through the strategic use of social marketing and communications strategies. The overarching purpose of the team is to stimulate support for a comprehensive system of care approach to children's mental health services.  Many resources at this link.
Challenging Behavior Webinar
FREE Webinar on Working with Children who use Challenging Behaviors, with featured co-presenter, Barbara Kaiser!  Missed our 1 hour webinar on Challenging Behaviors, view it on You Tube now!
Resilience Research
The entire April issue of Journal of Child Psychology and Psychiatry was devoted to Resilience!  Visit the journal site here.
Statistics on Risk Factors for Young Children Today
Children's Defense Fund:  View National statistics or sort by a number of factors including State and Race.  Recently updated in March 2013.  Some facts from the many statistics include:
Every Day in America…
2 mothers die in childbirth.
4 children are killed by abuse or neglect.
5 children or teens commit suicide.
7 children or teens are killed by firearms.
24 children or teens die from accidents.
67 babies die before their first birthdays.
208 children are arrested for violent crimes.