Professional Development Opportunities
NEW! ~ 1-Day Promoting Resilience:  A Key to Preventing & Reducing Challenging Behaviors in Preschool Children
This dynamic training will showcase great information on promoting resilience in preschoolers and will introduce participants to resources found in the Devereux Early Childhood Assessment Preschool Program Second Edition! Participants of this session will:
Learn why research tells us that fostering resilience in young children enhances lifelong success
Discover how and why to collect data intentionally
Begin to examine the world through social and emotional lenses
Learn to identify resilient children, resilient adults and resilient environments using strength-based assessment
Explore effective strategies to promote and reduce challenging behaviors.
Join us at one of the following trainings:
Thursday, April 4, 2013: Dallas/Richardson, Texas
Friday, May 31, 2013: Raleigh, North Carolina
Monday, June 3, 2013: Los Angeles/Culver City, California
Monday, June 10, 2013: Kansas City, Missouri
Go to www.CenterForResilientChildren.org/resilience for more information and/or to register!
View all upcoming professional development events offered by DCRC, click here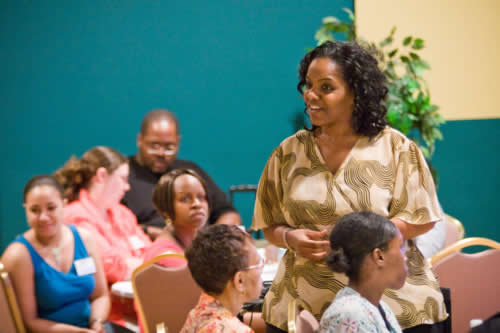 Webinars, Webinars, and More Webinars!
The Devereux Center for Resilient Children offers a wide variety of webinars designed to share information on promoting social/emotional health and resilience of babies, toddlers, preschoolers, school-age children AND the adults who care for them.
FEATURED SPEAKER EVENT!
On Wednesday, April 24, 2013, we are pleased to offer a webinar Facing the Challenge:  Working with Preschool Children with Challenging Behavior.  This webinar will be co-facilitated by one of our own, Karen Cairone, Producer and Co-Creator of the Facing the Challenge DVD Series and special guest Barbara Kaiser, Co-Author of Challenging Behavior in Young Children, 3rd Edition.  We are excited to have Barbara joining us for a presentation and discussion on this very important topic!  For more information and/or to register, click here.
View all FREE webinar events offered by DCRC, click here