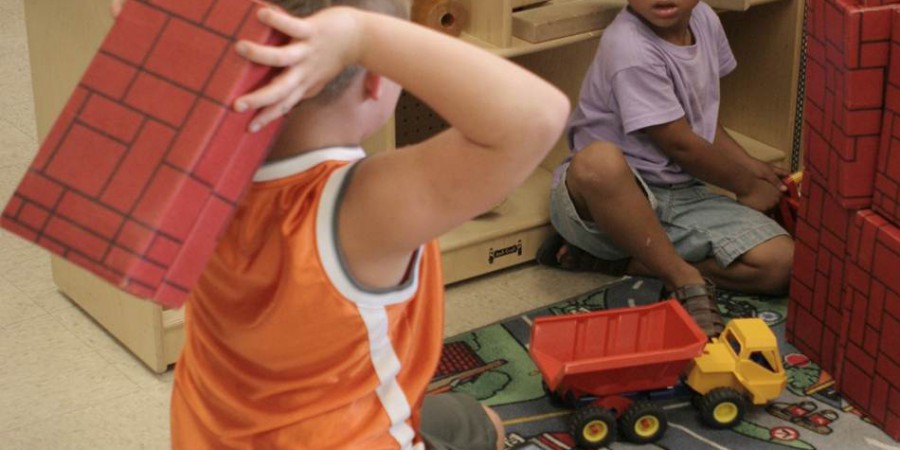 Are you a teacher who is challenged by challenging behaviors?
Are you a Director or Supervisor with teachers at their wits end with challenging behaviors?
Are you a college professor or trainer of teachers or future teachers seeking more knowledge, strategies, and ideas to share?
Are you a consultant looking to add a new training session or two to your menu of options for your clients?
We have two fabulous options for train the trainer sessions on Challenging Behaviors in young children.  We hope you will be able to join us for one, or both, of these upcoming events!  And, if these don't work into your schedule, please reach out – we are scheduling trainings on a regular basis and might be heading to your area soon!
 Working with preschool children with challenging behavior can be one of the most demanding aspects of a teacher's daily routine. Join our national experts for a train-the-trainer experience, preparing participants to deliver dynamic and energizing workshops for teachers around working more effectively and confidently with young children displaying challenging behavior.
  FLIP IT: Transforming Challenging Behavior Train-the-Trainer Session
 September 16-17, 2013 in Southgate (Suburb of Detroit), MI ~ Presented by the Author, Rachel Sperry!

What is FLIP IT?
FLIP IT is a four step process rooted in developing emotional awareness in order to increase emotional control and reduce challenging behaviors in children ages 3-8. FLIP IT can be used with multiple children at the same time during minor challenges throughout a day or used as a targeted intervention that can support the emotional growth of a child displaying specific behavior concerns.
The FLIP IT Train-the-Trainer Session will:
Prepare you to deliver a 1 day FLIP IT workshop (or five 1.5hr workshops) on how to implement the FLIP IT strategy
Provide a CD with PowerPoint Slides and a training binder with trainer notes for the 1 day workshop
Provide a FLIP IT Reminder Kit to assist in teaching the FLIP IT strategy to others
Early Bird Rate for the FLIP IT Train-the-Trainer Session ends August 19, 2013.  For more information or to register, click here!
Facing the Challenge: Helping Teachers Work with Children with Challenging Behaviors Train-the-Trainer Session
 October 2-4, 2013, Villanova, PA ~ Co-presented by International Trainer and Author, Barbara Kaiser, and National Trainer, Author, and Producer of the Facing the Challenge DVDs, Karen Cairone!

What is FACING THE CHALLENGE?
Facing the Challenge is an instructional, interactive DVD video series on challenging behavior in preschool children. The program includes 10 chapters that help teachers recognize, prevent, and plan strategies for helping challenging behaviors. Chapters include: What is Challenging Behavior * Developmentally Appropriate Behavior * Why do Kids Misbehave? * Parents as Partners * Prevention Strategies * Behavior Planning and Intervention Strategies.
The Facing the Challenge Train-the-Trainer Session will:
Prepare you to deliver 10 workshops of various lengths on each of the chapters outlined on the DVDs
Provide a CD with PowerPoint Slides for 10 workshops that can be scaled back or enhanced to meet your needs
Provide a Training Binder with Trainer Notes for each workshop
For more information or to register for the Facing the Challenge Train-the-Trainer Session,
click here
!
 As a trainer, how can I decide which session would best meet my needs?
The Facing the Challenge Training is a comprehensive exploration of challenging behavior and what can be done to recognize it, prevent it and better plan strategies. Individuals who need to train and support staff on a variety of topics around challenging behavior would benefit from attending this session.
FLIP IT is a focused exploration of ONE problem solving strategy that helps children understand their feelings and gain healthy coping skills. Individuals who work directly with staff who struggle with implementing current challenging behavior strategies would benefit from learning how to train staff on this successful strategy.
Ideally, a Trainer would benefit from having both of these sets of training resources/packages available to share with those they support. With questions on which would best meet your needs, please contact Debi Mahler at

[email protected]

.
Questions?  Please contact Debi Mahler, Director of Professional Development, at [email protected] or (610) 574-6141.