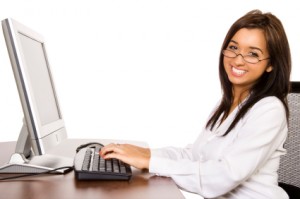 From the comfort of your own desk, or home, enjoy an interactive presentation on a variety of topics related to Resilience!  Whether you are a teacher, director, therapist, consultant, administrator, researcher, trainer, or parent – there is something for everyone to help increase your knowledge, add to your bag of strategies, and help build your OWN bounce as someone who cares for children! 
Topics include:
Promoting Resilience in Preschoolers
Promoting Resilience in School-Age Children through a Universal Assessment and Screener
FLIP IT:  Transforming Challenging Behaviors in Children 3-8
Promoting Resilience in Infants and Toddlers
Building Your Bounce: Promoting Resilience in Adults who Care for Children
Faicng the Challenge:  Working with Preschoolers with Challenging Behaviors
and MORE! 
See our full list of options and dates, and sign up online!
Missed one?  We archive webinars shortly after they are delivered so you can always "catch up".  All archived webinars are available here.  Make sure to scroll to the bottom of this page!