INFANTS & TODDLERS
Strength-based data driven curriculum
Promoting Resilience in Infants and Toddlers
DCRC's Infant and Toddler Initiative focuses on promoting the healthy social and emotional development of infants and toddlers.
Infants (ages 4 weeks through 18 months) and toddlers (ages 18 – 36 months) can benefit from our approach. At the core of how we approach resilience is the use of nationally standardized, strength- based measures of within-child protective factors. The Devereux Early Childhood Assessment for Infants and Toddlers (DECA-I/T) may be completed by both parents and caregivers and provides reliable and valid data to promote young children's social and emotional development.
Strategy resources for professionals and families are designed to ensure that screening and assessment data is incorporated into planning efforts for the home and care settings that strengthen children's protective factors.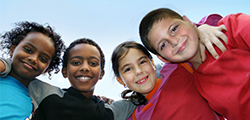 YOUR JOURNEY TOGETHER
Your Journey Together (YJT) is a NEW strength-based curriculum designed to promote the social and emotional well-being and resilience of vulnerable children and their families. The YJT curriculum focuses on empowering parents to promote safe, trusting, and healing environments—all key elements of a trauma sensitive program. While YJT is designed for families with young children including infants, toddlers and preschoolers, many of the concepts apply to families with children of all ages. More information>>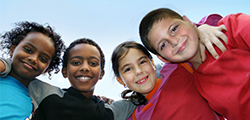 NOW & FOREVER PARENT GUIDE
Our publishing partner, Kaplan Early Learning Company, has just released the second edition of the Infant and Toddler For Now and Forever parent guide. The new design features a full color layout and a wealth of parent friendly information to support families around promoting the social and emotional health and resilience of babies and toddlers. More information>>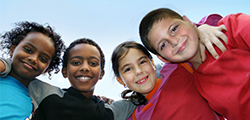 DECA FOR INFANTS & TODDLERS
Considering the use of the DECA for Infants and Toddlers to measure outcomes for individual children, groups of children, and/or for program improvement purposes? Download a document that provides the rationale for examining outcomes along with providing specific approaches for measuring outcomes. View document>>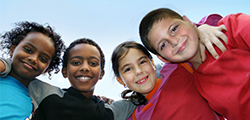 eDECA
The eDECA now has STRATEGIES for program and home settings! The eDECA provides users with simple, research-based strategies to strengthen children's social and emotional health – both in the classroom and at home! Learn more about the new strategies available on our web-based platform. View video>>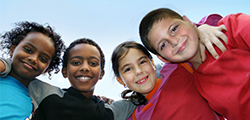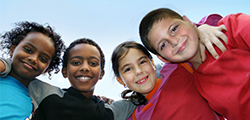 ALIGNMENT TOOLS
Want to see how the DECA for Infants and Toddlers Program aligns with Early Head Start Performance Standards? See our Alignment Tools>>
The Devereux Center for Resilient Children promotes social and emotional development, fosters resilience, and builds skills for school and life success, in children birth through school-age, as well as to promotes the resilience of the adults who care for them.

Testimonials | In the News | Newsletter
About Us | Privacy | HIPAA | CIPA | Disclaimer | Site Map | Contact Us