The Devereux Center for Resilient Children is pleased to offer guest presenters as part of our on-going webinar series.  Guest presenters in our line-up for Winter/Spring, 2014 include:
Infants and Toddlers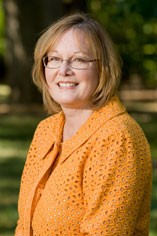 Julie Ribaudo, MSW, is a Clinical Associate Professor of Social Work at the University of Michigan and an Endorsed Infant Mental Health Therapist and Mentor. For over 25 years, she has worked with infants, toddlers and young children and their families in a variety of settings, including child welfare, community mental health, education, child care,  Early Head Start and public health.  In addition to teaching full time, she continues to provide clinical consultation to a wide variety of individuals and groups and provides training and supervision in a University of Michigan Department of Psychiatry research project working with mothers who have histories of trauma or depression.
Webinar Title: Helping Infants and Toddlers in Transition
Date and Time:  Monday, April 21, 2014, from 1-2pm, East Coast Time
Webinar Description:  Infants and toddlers grieve separations and losses in ways that are easily misunderstood. This webinar will address the needs of infants and young children who have experienced separation or loss of a primary caregiver.  Separation and loss may include babies and toddlers in foster care or adoptive situations, those who have experienced moves among family members, or loss of a parent or primary caregiver. We will examine the adaptation to loss of infants who have experienced "good enough" caregiving and show a secure attachment  style, as well as infants who have suffered abuse or neglect and thus may have a more disorganized style of attachment and more specific needs. 

To register for this webinar, click here!
[divider scroll_text="SCROLL_TEXT"]
Preschoolers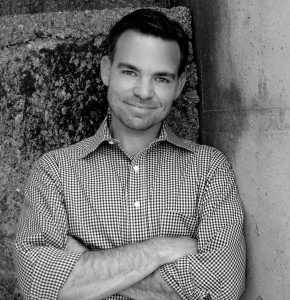 Dr. Travis Wright is an Assistant Professor of Early Childhood Education in the Department of Curriculum and Instruction at the University of Wisconsin-Madison. His research interests focus primarily on four interconnected areas: 1) understanding how young children, their teachers, and parents experience schools and other early childhood educational settings; 2) strengthening the capacity of early learning environments to serve young children with social-emotional and behavioral challenges; 3) the impact of poverty, trauma, and other forms of toxic stress on the resilience of young children and their families; and 4) qualitative research methodologies. Dr. Wright previously worked as a school-based mental health counselor and public school teacher in Washington, DC and Boston Public Schools.
Webinar Title: Reframing Risk and Resilience for Young Children with Messy Lives
Date and Time: Tuesday, May 6, 2014, from 1-2pm, East Coast Time
Webinar Description: For many children, such as those growing in the midst of urban poverty or marginalized cultural contexts, the demands of the classroom and home may require very different skills and attitudes to succeed. What is required for resilience in one context may place the child at increased risk in the other. Such dynamics have important consequences for children's identity development and attitudes about schooling. Dr. Travis Wright will discuss the possibilities and challenges of educating children navigating challenging environments, arguing that static notions of risk and resilience factors fail to consider the ways that various influences may facilitate both risk and resilience in their lives. Through the presentation of several case studies, participants will leave with new perspectives and strategies for educational and clinical practice.
To register for this webinar, click here!
[divider scroll_text="SCROLL_TEXT"]
School-age Children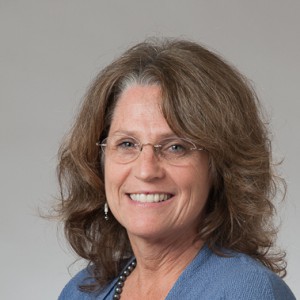 Ann McKay Bryson serves as a CASEL district consultant working with the Oakland Unified School District in California and the Washoe County School District in Nevada. As an SEL professional learning specialist, her particular areas of focus include building and supporting Trauma-Informed educational communities, expanding adult SEL development, and leveraging formative and summative assessments for developing student capacity.  In her 32 years with the Anchorage School District, Ann followed two decades as a classroom and Special Education teacher at both the elementary and secondary levels with 12 years of providing professional development for teachers, administrators and school staffs. She collaboratively led ASD's SEL standards-based assessment project and developed the professional learning support network that underpins the delivery of their evidence-based SEL program.    Ann designed and oversaw ASD's multi-year research project on Second Order Change, partnering with the Cook Inlet Tribal Council, the Devereux Center for Resilient Children, the National Coalition Building Institute and the American Institutes for Research, highlighting student academic and school community benefits resulting from a focus on adult SEL development.  Ann serves as an adjunct instructor at University of Alaska, Anchorage, providing a wide array of courses including SEL Professional Inquiry, SEL-Based Principal Leadership, Mentoring and Induction, and Trauma-Aware Effective Teaching Practices. She served two terms as National Writing Project Board Chair for the Alaska State Writing Consortium. Ann co-facilitates SEL professional development nationally and has presented at national conferences, including the American Educational Research Association in 2008, 2010 and 2014.
Webinar Title:  "Second Order Change": The Impact of Adult Attitudes and Behavior on Student Success
Date and Time:  Tuesday, February 18, 2014, from 1-2pm, East Coast Time
Webinar Description:  Join Ann McKay Bryson, Social Emotional Learning Professional Development Specialist for the Collaborative for Academic, Social and Emotional Learning (CASEL), for a 1-hour introductory webinar on the power of Social and Emotional Learning for adults and youth. Ann will share the highlights, challenges and compelling results of a two-year research project involving two Title 1 schools who took on the challenge of focused professional learning aimed at improving student experiences and academic skills by strengthening their own individual and collective practices. Join us to learn about strategies and resources that led to measurable success in SEL and academic achievement.
To register for this webinar, click here!