by Nefertiti Bruce Poyner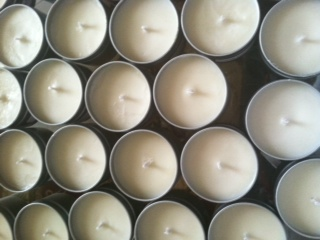 As I reflect on the last twelve months of my life, there have been many highs and a few lows. I have been studying for my doctoral degree since 2010 and this weekend I completed the final content course. My studies have been rewarding, challenging and at times overwhelming. I will spend the next year working through completion of my doctoral project and dissertation.
On May 5th of this year, I celebrated one year of marriage. The experience of sharing my life with someone has taught me so much about myself.  I find the body of adult resilience fascinating and readily admit that I am a better wife because of what I have learned through my work with Devereux.  I use skills related to resilience each and everyday with my husband!
One of the factors shown to promote resilience in adults is having a hobby.  When you think about this, the first statement that may come to mind is, "I don't have time for a hobby!"  These were my exact words as I contended with work, being a wife and co-parent, attending school and traveling for work.  I was desperate to find something that did not require knowledge of APA standards!
I have always loved candles, however the expense, and less than fragrant smells often left me feeling disappointed.  Over the 2012 Christmas holiday I began intentional efforts to make time for myself and I decided to try my hand at soy candle-making.  Now I am in love!  I find candle making relaxing and simply enjoy the process from beginning to end. I make time for candle making between work, writing papers, preparing dinner, traveling for work and spending quality time with loved ones. My new found hobby helps spark my creativity and imagination and fills my home with wonderful smells. I am confident that I smile and experience greater joy because of the time I take for myself to enjoy my new found passion.
So I will ask you again, what's your hobby? To get you started, I encourage you to visit page 47 of our Building Your Bounce: Simple Strategies for a Resilient You, (Second Edition), an adult resilience journal.  Here you will find a few ideas to help you turn your passions into hobbies.